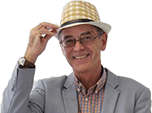 Nissan Sells 9% More in June 2009 than in June 2008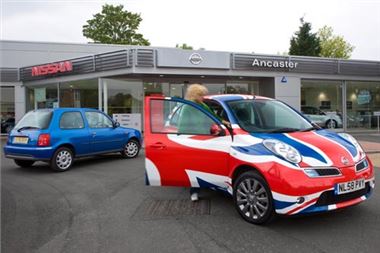 Nissan is celebrating a significant upturn in new car sales for June 2009.
Thanks to a number of new car buying incentives including the Government's Scrappage Scheme, Nissan's Trade-in offer and top-value finance deals, nine per cent more buyers bought a new Nissan in June 2009 compared to the same month in 2008. A total of 7,149 cars rolled out of Nissan retailers, leading to an impressive 4.1 per cent new car market share for June.
What's more, success for Nissan means success for the British car industry. With the Micra, Note, Qashqai and Qashqai+2 all manufactured at the firm's Sunderland Plant, it's no surprise that 83 per cent of Nissan models sold in June were built right here in the UK.
Of the 7,149 cars sold, a third was made up of the forward thinking Qashqai and Qashqai+2 cross-over models. Over a quarter of customers went home in chic Micra superminis, 23 per cent chose the super-practical Note and 10 per cent opted for the top-value Pixo, available from only £6,995.
Nissan's UK MD, Paul Willcox comments: "Everyone here at Nissan is proud to be one of the few brands to have made positive growth in June. It's been one of the toughest periods for new car sales we've ever known, but we are in a better position than most with high quality, popular models built here in the UK offering exactly what customers are looking for."
Nissan top five vehicles sold in June 2009:
Micra 1,927
Qashqai 1,879
Note 1,672
Pixo 742
Qashqai+2 513
* Nissan is the biggest new car producer in Britain
* Over 26 per cent (1 in 4 cars) produced in 2008 came out of Sunderland Plant
* Nissan Sunderland Plant has a workforce of 3,900
* Micra, Note, Qashqai and Qashqai+2 are all produced at Sunderland Plant
* 1 in every 6 cars built in the UK last year was a Qashqai
* UK is Nissan's second biggest market in Europe
* Over 80 per cent of production is exported to 45 markets worldwide
* NMUK has been named as the biggest UK car plant for the past 11 years, and the biggest exporter for the last 9 years
* Sunderland Plant has just received a Queen's Award for Export, the fourth received since the plant opened in 1986
* The plant built its 5 millionth car in June 2008
* Nissan's European design centre is located in Paddington, London and employs around 50 people
* Nissan's European Technical Centre is based in Cranfield, Bedfordshire and employs around 750 people
More at
www.nissan.co.uk
Comments