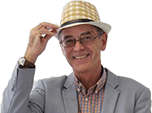 Lack of quality stock helps maintain used values, says HPI

The latest figures from the HPI Used Car Valuations Index show values have crept up for the fourth month in a row - at a time of year when used car values would traditionally fall. Vehicle information expert HPI believes this is due to a scarcity of good quality used stock in the wholesale, auction and retail markets - leaving dealers short of stock and therefore able to command values slightly above the usual levels for June.
Compared with the month of May, used car values in June show a very small increase for the fourth month in a row, 12 month old cars are up by 0.2% while 36 month cars are up by slightly more at 0.9%. Petrol cars that are 36 months old fared best with values up 1.4%, compared to diesel up 0.4%. Meanwhile petrol vehicles 12 months old were up in value by 0.6%, while diesel had a negligible increase of 0.2%.
The overall year on year rate of depreciation has slowed down for the second month in a row, from 18.5% to 15.6% with all sectors continuing to perform well. The depreciation in all 12 month cars has improved slightly from -16.6% to -13.6%, while
36 month cars saw a drop in depreciation from -22.5% to -19.8%. Diesel had a better month than petrol for the first time ever with 12 month diesels faring the best with a decrease in depreciation of 3.6% to -12.9%. Meanwhile the 12 month petrol sector saw a drop of 2.2% to -14.4%. Both 36 month petrol and diesel cars saw depreciation drop by 2.8% to- 21% and -18.6% respectively.
Martin Keighley, HPI's Used Car Valuations expert, comments, "Overall the used car market has shown signs of much needed stability in June, with many trends continuing on from last month. The used wholesale market remains relatively buoyant; however prices have continued to even out to a point where the market has nearly levelled. The prices we see now are still on a par with last September. Small cars and superminis with low mileage are continuing to get good prices at auction, but higher mileage and larger cars struggle to find buyers, and retail activity remains patchy. Month on month rises will slow or stall over the coming months, but year on year values will keep improving.
"Summer 2009 is likely to be dominated by uncertainty. Some reports suggest that the green shoots of recovery have arrived, but these must be welcomed with caution. Despite the tough economic climate, the industry is hopeful that its prospects may improve in the coming months and the steps it has already taken will provide the basis for a sustained recovery once growth returns."
HPI's valuation service is offered in partnership with used vehicle experts Vehicle Information Publishing Ltd (VIP) who have provided current and forecast used values for cars and light commercials for over four years. As well as Fleets and Dealers, their customers include What Car? and Wisebuyers. VIP was founded by Martin Keighley and Alan Senior who together, spent more than 35 years working for CAP Motor Research. VIP launched the TraderGuide book in 2005 and then the PC application
VIPDATA (
www.vipdata.co.uk
) in 2007, providing values for over 30,000 vehicles.
Comments