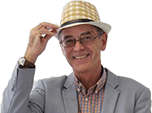 Hyundai Runaway Leader in Scrappage Sales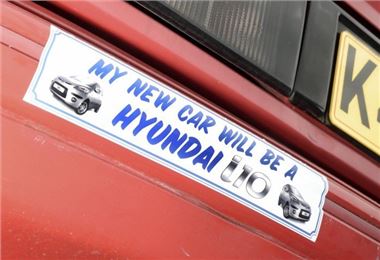 Hyundai has become king of
scrappage, taking more than 17,000 orders since the scheme started – that's
almost 300 orders per day.
By far the most popular car under the scheme is the
i10, taking one in 12 of all orders placed in the UK using scrappage. Extra
supplies of the car have been secured from the factory and the company's import
centre in Tilbury, Essex, is working around the clock, helping Hyundai to get
cars to customers quickly.
Hyundai's managing director, Tony Whitehorn, said:
"It's crucial that we get the cars out to buyers as soon as possible, and not
only because the customers want their nice new car. The government funds are
fast running out, and we want to make sure Hyundai buyers can secure their
slice of the scrappage handout before the scheme ends."
The i20 supermini has secured nearly 5,000 orders,
as buyers baulk at the massive price increases loaded on by rivals in the past
few months. Tony Whitehorn, said: "In this sector of the market and in this
economic climate, buyers are incredibly price conscious. Other car companies
have piled on the pounds with punitive price increases, meaning that comparative
mainstream models can cost 30 percent more. That's too big a difference to
ignore, especially as the i20 has a better NCAP rating, a longer warranty and a
generous level of equipment."
Buyers aren't the only judges saying the i20 is a
winner though. What Car? named the
i20 1.2 Classic as "Britain's Best Scrappage Buy" saying: "How do they do it?
Somehow the number-crunchers at Hyundai have worked out they can sell their
spacious, safe and well-equipped supermini for less than £7,000….."
The most popular car traded in for a new Hyundai
under the scrappage scheme is now the Ford Fiesta (1,406), followed by the
Nissan Micra (1,076).
Established in
1967, Hyundai Motor Co. has grown into the Hyundai-Kia
Automotive Group which was ranked as the world's fifth largest automaker in
2008 and includes over two dozen auto-related subsidiaries and affiliates.
Employing over 75,000 people worldwide, Hyundai Motor sold 2,796,370 vehicles
in 2008 in 193 countries through some 6,000 dealerships and showrooms.
Operating profits for 2008 were 1.877 trillion won (£990 million). Hyundai-Kia
was named Automotive Manufacturer of the Year 2008 by Autocar magazine.
In the UK, Hyundai cars emitted an average of 148g/km of CO2 in
2008, a 10 percent improvement on the previous year. Further information about
Hyundai Motor Co. and its products is available at Hyundai
Comments