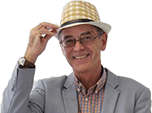 HPI UPDATES CO2 INFORMATION

Updated CO2 certificate bandings help used car buyers assess their purchase
Motorists are continuing to make greener and more cost-effective choices when purchasing a used vehicle. To help buyers make an informed decision about their next car, HPI updated the CO2 bandings on its CO2 Certificate for used vehicles on 1st May in order to bring the certificate in line with the government colour-coded environmental labels for new vehicles. This change introduced the additional bands H to M, increasing the bandings from 7 to 13. This means consumers who purchase the HPI Check continue to have access to the most up-to-date emissions information
instantly - giving buyers the full picture on their purchase.
Free with every HPI Check, the CO2 Certificate highlights the level of CO2 emissions a vehicle creates, using the industry standard CO2 emissions rating chart - reflecting those already being displayed on new vehicles.
Nicola Johnson, HPI's Consumer Services Manager, comments, "Although the environmental impact of vehicles has been at the forefront of everyone's mind for some time, increasingly motorists are becoming aware that a better environmental performance also means lower running costs and, with the changes to VED, lower road tax. Therefore it is more important than ever for used car buyers to know what the potential environmental and financial implications of their purchase are. HPI's updated CO2 Certificate makes it easy for consumers to take emissions into account when considering a vehicle."
The new certificates now have 13 bandings, with category A identifying the lowest CO2 emitting vehicles, through to M being the highest. This gives consumers the environmental data they need when determining a suitable vehicle for their needs. The sheets also offer practical advice to motorists on factors such as the impact driving behaviour has on fuel economy. Car buyers simply conduct a HPI Check online or by phone and will automatically receive the updated environmental information sheet on cars registered after March 2001.
Johnson concludes, "As the recession continues to hit UK households, consumers are looking for new ways to reduce their outgoings. Choosing a used car with lower emissions can not only help save the planet, but can save motorists money too. HPI's CO2 Certificate offers a quick and easy reference guide to help buyers make the best decisions."
HPI's Guide to Eco Motoring
· Look at the type of fuel you use and the type of driving you do. Diesel engines are generally more energy efficient than petrol over longer journeys but emit more CO2 and particulates. Petrol engines are more effective than diesels if you are doing shorter journeys in urban areas, but are more expensive to run and emit more Nitrous Oxide (NOx) and Carbon Monoxide (CO).
· Clear your car of unnecessary clutter - an extra 100lb of weight reduces the fuel economy of your car by up to 2%.
· Check your tyre pressures are correct to reduce petrol costs by 10%.
· Avoid jerking, jack rabbit starts and over-revving. Wearing soft soled shoes allows you to have a greater feel of the pedals.
· Sticking to the speed limit is proven to be good for the environment.
· Heavy braking and energetic starting in traffic queues force the engine to use more fuel and therefore produce more CO2. Anticipate the flow of traffic.
· Idling increases emissions by 13 % so avoid doing it if possible - switch off the engine if you know you'll be waiting more than a few minutes.
· Driving in the highest gear appropriate and changing gear early without labouring the engine can boost fuel economy by 10%.
· Use gears wisely to avoid revving which increases emissions.
To conduct an HPI Check log on to
www.hpicheck.com
, or call the dedicated number 01722 422 422.
Comments