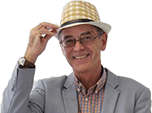 Honda Stays Strong in Reliability Surveys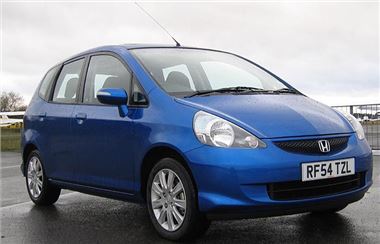 Honda (UK) has reclaimed second place overall in the JD Power Survey, scoring highly across all four categories - vehicle quality and reliability, vehicle appeal, service satisfaction and ownership costs.
The latest results mean Honda has appeared within the top three manufacturers for four years running.
Honda's popular Jazz finished first in its class yet again, making it a remarkable five years in a row and an unbroken record since the supermini was first included in the 2004 results. The Jazz also finished third in the overall model ranking table, making it Honda's highest achieving model. Civic and CR-V also achieved second place for reliability in their sectors.
Matt Gibson, Head of Customer said: "We always strive to give our customers the best experience and achieving a consistently excellent result in the JD Power Survey is extremely important to us. This year, as well as moving back up to second place, we have also closed the gap on the top manufacturer."
A boot load of achievements
In addition to success in the JD Power Survey, Honda has also scooped the following:
* Which? awarded Honda third place overall in the Best Manufacturer category
* We also scored highly in the 2009 Auto Express Driver Power survey:
- Accord, CR-V, Jazz and S2000 all ranked in the top five of their class
- S2000 picked up Best Sports Car
* FCX Clarity named 2009 World Green Car of the Year
* Civic Hybrid scooped T3 magazine's Green Gadget of the Year award
* Conde Nast Traveller awarded the FCX Concept its Innovation and Design Award in 2007
* Three Honda models featured in Auto Express' Britain's Safest Cars survey (Legend, S2000 and CR-V)
* Civic Hybrid was awarded first prize overall in the Environmental Transport Association Awards for two years running (2006 and 2007)
Sales update
Honda (UK) has started the new financial year confidently. CR-V is performing well in the SUV sales tables this year, proving once again that 'not all 4x4s are the same'.
Sales are up 48 per cent on its nearest competitor, proving the British-built model is still capable of bucking the trend three-years after it was launched.
The new Insight is outselling its competitors in the hybrid market. Nearly 900 of the affordable hybrid cars have been sold in the UK since it was launched in April this year. Along with Civic Hybrid, Honda (UK) now holds 30 per cent of the hybrid sector.
Honda's second-generation Jazz, which went on sale in October 2008, continues to record impressive results in the supermini sector. Customers are increasingly looking to downsize and the almighty Jazz provides a big car specification and features in an affordable supermini package. Year-to-date, 10,660 Jazz have been sold, placing it third in the 5-door supermini sales league table – a position the Jazz has held since it was first launched in 2002.
More at
www.honda.co.uk
Comments