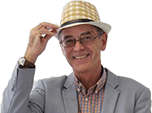 Chauffeur Car Show 26th-27th September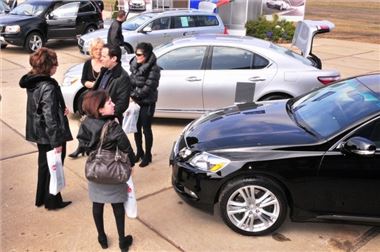 Drive '09 promises a fantastic line up of great vehicles, a number of new introductions and a product line up that will appeal to chauffeurs, private hire and limousine operators alike, this year's event promises to be even dynamic and interactive than before.
Hosted at the Transport Research Laboratory (TRL), Wokingham, Berkshire, visitors will be able to put the latest vehicles through their paces on the exclusive high-speed banked and urban courses under a controlled environment.
Exclusive trade seminars will also be available to the trade as well and thousands of square feet of exhibition space, offering trade services, advice and the opportunity to network with like-minded business professionals.
The recently launched W212 E-Class will be featured on the Mercedes-Benz stand and will be available to drive on our exclusive track. The company boasts the new model is 23 per cent more fuel efficient with the E-Class delivering around 53 mpg from its new range of diesel engines.
For more than 50 years, the saloons in the E-Class range and their predecessors have been acknowledged as trendsetters in the safety field. The new saloon continues this tradition with an unrivalled combination of the very latest assistance and protection system whose concept and development are based on what actually happens during accidents.
The eagerly awaited all-new Jaguar XJ will also debut at Drive '09. The vehicle which won the Chauffeur Car of the Year in 2008 in its class has been completely redesigned and is due to hit the showrooms later this year.
Visitors will be able to experience the new Jaguar XJ which is set to take the industry by storm. Why not come along and be chauffeured around our track in this exciting new vehicle.
Another range of vehicles which has become an increasing site within the chauffeur industry will be on displays and available to drive. Lexus will be showing the GS450h, the stunning Hybrid LS600hL and the LS460 which has been specially designed with the chauffeur in mind.
For the first time, the stand will also include the latest version of the Toyota Prius – which is a great opportunity to see the options if you are looking for alternative vehicles during the economic downturn.
BMW has announced that it will give visitors an exclusive preview of the 5 Series Gran Turismo, a car which combines an understated coupé-like silhouette to the luxurious interior of a BMW 7 Series.
The distinct model shape to be offered in the BMW portfolio has a vehicle length nearly on par with a BMW 7 Series and creates a greater feeling of space for those inside. This translates into the second greatest amount of legroom offered by any BMW while headroom is equivalent to that of a BMW X5.
The BMW 5 Series Gran Turismo will be available as either a four-seat Executive specification car for a luxurious, spacious feel or in a five-seat SE configuration for a blend of sophistication and practicality. But its truly innovative feature is a two-piece tailgate which is a first in the premium segment.
BMW will also be showcasing the new 7-Series 3.0 diesel long-wheelbase model which is also expected to be on the track available to drive.
Ultimate Car Control will be on hand at Drive '09 on both days armed with a fleet of Mercedes E class vehicles and top instructors. They will be providing an exciting ABS (antilock braking system) high speed motorway lane change exercise for attendees to complete.
The exercise will demonstrate the dynamics and safety features of the vehicle and at the same time put the driver under pressure in a real life emergency situation. Definitely not for the faint-hearted, good drivers only need attend!
A variety of other exhibitors have also been announced from the stretched limousine, private hire and chauffeur market and an exciting list of exclusive trade seminars have been put together to educate the industry, as well as allowing visitors to develop their businesses.
Registration to Drive '09 is open now and is FREE for the trade and you could be in with the chance of winning £500 of free fuel.
TRL is conveniently located just a few miles from junction 3 of the M3 and junction 10 of the M4. Heathrow Airport is just 30 minutes away and Central London is 45 minutes.
Visit the official website to register for your free ticket now at
www.drive09.co.uk
Comments