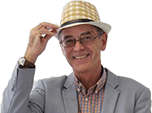 RENAULT LAUNCHES NEW WHEEL-IN KANGOO AT MOBILITY ROAD SHOW 2009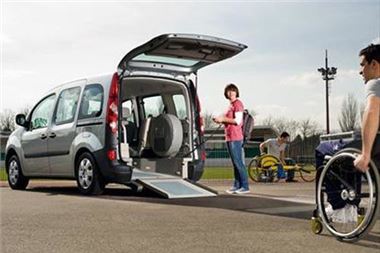 Ahead of the official launch of New Kangoo on 5th June, Renault will be unveiling its new wheelchair accessible version at the Mobility Road Show, Kemble Airfield between 4-6th June 2009.
An overwhelming success in the Wheelchair Accessible Vehicle (WAV) market since its original launch, due to its compact exterior dimensions but spacious interior, the new Renault Tech Kangoo WAV has now also been accredited for the Motability Scheme.
Renault Kangoo has the largest number of converters throughout Europe, which is hardly surprising given that its design lends itself to being converted so easily, whilst retaining the clever features of the product upon which it's based.
The conversion involves a lowered floor cut-out with steel sub-frame and a one-piece moulded finished floor, which gives the vehicle a flawless factory finish. In detail, the conversion offers:-
- Double-fold manual ramp
- Single-fold manual ramp with automatic rear lowering
- Single-fold automatic ramp and automatic lowering with remote control
The unique lowering air suspension, from VB Technique, enables the car to be lowered automatically, thus making entry and exit from the car much easier and the wheelchair occupant also gets an even smoother ride when the Kangoo is in motion.
Depending on the conversion specification, New Kangoo WAV offers grab handle bars with cup holders and rear storage compartments, which again ensures the rear occupant has easy access to all the items.
The rear seat(s) offers exceptional flexibility, with the capacity to tilt, slide, fold or be removed completely. Also with the New Kangoo, the front folding passenger seat enables longer objects to be carried, for example, a hoist when travelling on holiday, small carpet rugs, or even a small Christmas tree.
Unlike previous versions, the New Kangoo WAV will be the first vehicle to be converted at the Renault Tech Factory in France for the UK market. Ensuring that customers have easy access to a UK supplier, the new vehicle will be available through five converters: Atlas Vehicle Conversions, Brotherwood Automobility, Holden Mobility, Widnes Car Centre and McElmeel Mobility Services.
Further information on New Kangoo WAV is available by calling one of the five Converters listed above or Renault Tech on 07971 480 492.
The 2009 Mobility Roadshow takes place at Kemble Aerodrome, near Cirencester, on the 4th, 5th and 6th of June.
This is the best chance of the year for anyone with any form of disability to see and try the latest mobility and lifestyle products and services and is also a great fun day out for all the family.
Open 10am daily, free admission and parking. Accessible from the M4 and M5.
Register at
www.mobilityroadshow.co.uk
for your free tickets plus a chance to win a P&O mini-cruise for two.
Come and see the latest innovations for a mobile lifestyle
Test drive a fantastic variety of adapted and specialist vehicles,wheelchairs, powerchairs and scooters plus travel,
leisure and home products
Join in sports, demonstrations and activities for all the family
The Mobility Roadshow has been meeting the nation's mobility needs for over 25 years
More at
www.mobilityroadshow.co.uk
Comments