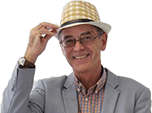 OFT WARNS OF £3MILLION CAR-SELLING SCAM

The OFT is today warning consumers about vehicle matching scams which cost UK consumers nearly £3 million every year.
Vehicle matching scams work by approaching consumers selling their cars and promising falsely to match them with definite buyers. Typically, the seller is cold-called by phone once they have placed an advert in a magazine, on a website or in a newspaper. They are promised that a buyer exists for their vehicle but are required to pay a matcher's fee up front before the sale is completed. However in many cases there is no buyer, the contract with the vehicle matcher cannot be cancelled, and any money paid is lost.
Last year over 1,600 private sellers of second hand cars complained to advice service Consumer Direct about the practice, losing between £80 and £99 each, but the true number of victims is thought to be much larger.
The OFT has co-ordinated the sharing of intelligence between different enforcement agencies to target action against traders engaged in unfair commercial practices, assisted on enforcement action, and has organized a day of action with the police, local authority Trading Standards Services and consumer bodies to crack down on the car matching scammers. As part of the action TSS officers are also due to carry out inspections.
The OFT is also working with online and print motoring publications and websites who are members of the Vehicle Safe Trading Advisory Group - including Autotrader, Exchange and Mart, eBay, Pistonheads and honestjohn.co.uk to put in place clear and prominent warnings for consumers who put their cars up for sale about these scams. The UK European Consumer Centre, European Consumer Centre, Dublin, and Which? are also supporting the campaign.
Mike Haley, OFT Director of Consumer Protection, said:
"Time is up for rogue traders who attempt to cheat sellers with false promises of a guaranteed buyer for their cars. We are working with the industry and enforcement partners across the UK to crack down on scammers who are preying on consumers during the economic downturn."
Motor trade lead officer Peter Stratton, Trading Standards Institute, said:
"High pressure selling alongside cold calling makes this a very successful scam, often leaving the consumer with very little chance of obtaining redress. Partners are working together to help educate and protect consumers in respect of these rogues."
1. The Consumer Protection from Unfair Regulations 2008 prohibits unfair commercial practices and, in particular those which constitute misleading actions, misleading omissions and aggressive commercial practices. The Regulations are enforceable through the civil and criminal courts. Breach of the law is an offence punishable by up to two years imprisonment and/or an unlimited fine.
2. Car-matching scammers have easy access to car sellers' details through online publications and newspapers, and a number of individuals involved in such scams are associated with more than one company. Consumers across the country have been targeted. The OFT has also been informed that consumers from the Republic of Ireland have been targeted by some of the same UK traders.
3. There has been a concentration of these scam companies operating from around North London and Hertfordshire and several recent enforcement cases have been successfully brought against these rogue traders by trading standards. Recent action taken against vehicle matching companies includes a prosecution taken under the Trade Descriptions Act 1968 by Hertfordshire County Council Trading Standards.
See press release
news.hertsdirect.org/Release.aspx?a=1&id=7704&_cat=11
The OFT has also removed the consumer credit licence from a London vehicle matching company in November 2008 (
www.oft.gov.uk/news/press/2008/127-08
).
In addition, Companies Investigation Branch has taken action leading to several scam vehicle matching companies being compulsorily wound up.
4. The OFT is also warning employees of rogue car matching firms that they will be individually liable for prosecution for knowingly and dishonestly misleading consumers.
5. Earlier this month, the OFT launched a market study into the sale of second-hand cars related to franchised and independent dealers. Though not looking at private car sales, its findings will aim to provide clarity across the wider second-hand car market. See press release
www.oft.gov.uk/news/press/2009/51-09
6. If you think you have been the victim of a vehicle matching scam, or you suspect a scam, call Consumer Direct for clear, practical consumer advice on 08454 04 05 06.
7. Consumers need to be alert especially during the current economic climate.
Consumer Direct advises:
Stop, think and be sceptical if you are cold called and are asked for money in advance.
1. Don't give your credit or debit card details to people you don't know.
2. Stop, think and be sceptical if promises are made which gives the impression that there are immediate buyers for your car, that finance has already been arranged for potential buyers, that buyers are willing to pay your asking price or more, there are buyers ready to view your car immediately or that you will be offered a refund if the car does not sell.
3. If it sounds too good to be true it probably is. Don't be pressured into anything If in doubt about a particular telephone call, hang up. For more information on vehicle matching scams go to
www.consumerdirect.gov.uk/vehiclematching
Comments