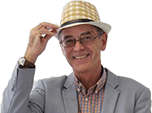 RAC says cars are here to stay

The car as a method of transport is "here to stay" and its use is normal for motor insurance policyholders, it has been claimed.
Following a new report by the Royal Automobile Club (RAC) about the vehicle's place in UK society, the organisation said there is no way people can stop driving their cars.
It found that for 80 per cent of the country, having a motor "is the norm" - but usage per person has stabilised in recent years.
The RAC said changing trends and traffic congestion may be putting consumers off taking up the roads so much.
But the government must think about the potential effect of this when it tries to reduce usage via environmental and climate change warnings, the group advised.
"There is no question of getting rid of cars," said the foundation's director Stephen Glaister.
"Instead we must change the type of cars we use - smaller, lighter, more fuel efficient models with less cradle to grave CO2 emissions."
The RAC report comes after another announcement from the organisation earlier this month.
It warned about the dangers of flat tyres for families taking to the roads at Easter.
Are you
buying or selling a car
? Click here to find out what Honest John has to say.
Comments