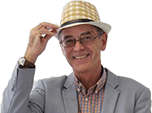 New Car Code of Practice Now Combined with Motor Codes

The New Car Code of Practice, which has delivered improved standards of customer care to new car buyers since its launch in 2004, is to be brought into the Motor Codes family in a move to give consumers a one-stop shop for self-regulated codes of practice in the motor trade.
The Code, which became the first in any industry to gain 'full approval' from the Office of Fair Trading (OFT) after it laid down a set of tough new criteria to tighten up consumer protection and offer peace of mind to consumers dealing with a code subscriber, is a success story of self-regulation in action. All vehicle manufacturers selling in the UK demonstrated their commitment to the UK and in 2008, 98.9% of all new cars registered in the UK were covered by this assurance.
The Motor Industry Code of Practice for New Cars confirms promises made by vehicle makers in the provision of new cars and the cover provided by the manufacturer's warranty. The consumer code sets out standards that subscribers will comply with the following areas:
Advertising
New car sales
Car manufacturer's warranties
Availability of replacement parts
Complaints handling
"The New Car Code is a shining example of how vehicle manufacturers have worked with the OFT and consumer lobby to improve business methods to the benefit of consumers," said Motor Codes director Chris Mason. "It was the first consumer code of practice to receive OFT approval under its Consumer Codes Approval Scheme and we believe that its proven success will help reinforce the aims of the Motor Industry Code of Practice for Service and Repair1 and future consumer protection schemes under the Motor Codes brand."
In transferring to the Motor Codes Ltd group, the New Car Code joins the Motor Industry Code of Practice for Service and Repair which was launched to consumers last summer, regulating the level of service motorists receive from franchised and independent garages. Both codes have received the backing of trade bodies and consumer groups.
Gareth Thomas, minister for consumer affairs
"The New Car Code has been an industry success story with nearly 99% of cars sold in 2008 covered by the standards. Consumers and businesses have benefited from it for the last five years. I also encourage garages, especially independents, to sign up to the Code of Practice for Service and Repair, which was launched last year and has already seen much support across the industry."
Peter Stratton, Trading Standards Institute motor trade lead officer
"Motor Codes has the full support of the Trading Standards Institute and we look forward to working together to improve protection for motorists further. We applaud the hard work that has been put into making the New Car Code such a success and urge all those engaged in this sector to continue to commit to this Code and improve standards for consumers."
Colin Brown, OFT's director of consumer policy
"It's important in the current economic climate to get value for money and Motor Codes has worked hard to drive up standards for consumers in the new car sector. Consumers who use a Motor Codes subscriber signed up to an OFT-approved code can be confident of receiving a high standard of customer service."
Paul Everitt, SMMT chief executive
"We are proud to have been the first industry which delivered a code of practice that achieved full OFT approval and are delighted that Motor Codes has taken on a broader role of self-regulation for the sector. Car makers are committed to giving high levels of customer satisfaction as a core element of their business."
What is the Motor Industry Code of Practice for New Cars?
A confirmation of the promises made by vehicle manufacturers in the provision of new cars and the cover provided by the manufacturer's warranty.
An industry-wide, self-regulating Code of Practice to provide a self-regulatory regime by which vehicle manufacturers can demonstrate their intention to operate as responsible businesses, and have in place a cost-effective and speedy dispute resolution service that consumers can readily access in the event of a disagreement.
Guidance on how to approach car makers to gain customer satisfaction.
Advice to consumers
If the response does not meet the expectation of the consumer, they should contact Motor Codes on local rate number 0870 751 8270.
Copies of the Code and a brief guide to it are available to download from
newcars.motorindustrycodes.co.uk
where consumers can also submit enquiries using online enquiry forms.
In the event an issue remains unresolved at both dealer and manufacturer level, the consumer has the right to refer the complaint to the Code Advisory and Conciliation Service.
Background to the Code:
From 1976-2004 there was the Motor Industry Code of Practice. This Code covered everything from new car advertising through to the sale of petrol across three trade associations - SMMT, RMIF and SMTA. Because the Code was not maintained properly it became ineffectual and provided minimal levels of consumer protection.
With the introduction of the new OFT Consumer Codes Approval Scheme (CCAS) under the Enterprise Act 2002, the industry took the opportunity to review the situation. With this new CCAS, Code sponsors had to apply and enter into a two-stage approval process. Stage 1 is making the promise and meeting the OFT core criteria. Stage 2 is demonstrating that Code sponsors and subscribers to the Code can keep these promises and maintain core criteria standards.
SMMT members decided to develop a Code, independently from the RMIF and SMTA, purely for the new car sector. From 2002 until 2004, the new SMMT New Car Code of Practice was developed with members and alongside the OFT CCAS. Stage 1 approval was achieved on 2 June 2004, closely followed by Stage 2 approval on 21 September 2004 (official OFT launch took place on 7 December 2004).
Stage 2 approval meant that Code members were able to use the approved Code logo on their customer relations stationery, website, leaflets etc - allowing consumers to see who was signed up to a government-backed, sector specific voluntary Code of Practice.
With the formation of the SMMT New Car Code came the SMMT's Regulation and Compliance Unit (RCU), which was set up to deal with the Consumer Codes Advice and Conciliation Service. As of 1 January 2009, SMMT RCU became Motor Codes Limited, a wholly-owned subsidiary of SMMT Ltd. The company was formed as part of the process for the launch of the Motor Industry Code of Practice for Service and Repair.
1. The Motor Industry Code of Practice for Service and Repair was launched by Motor Codes Limited in August 2008 at the Office of Fair Trading in London with the enthusiastic support of the motor industry and now has around 5,000 subscribing garages.
Any UK garage can sign up to the voluntary Code, which is currently progressing through the Office of Fair Trading (OFT) Consumer Codes Approval Scheme (CCAS). To comply with the Code, a business will need to commit to meet the requirements for completing service and repair work whilst engaging with their customers.
The Code aims to promote and safeguard the interests of consumers by helping them identify subscribing garages, and providing an easily accessible and robust dispute resolution mechanism when required.
A Code subscriber commits to:
honest and fair services
open and transparent pricing
complete work as agreedi
invoices that match quoted prices
competent and conscientious staff
a straightforward, swift complaints procedure
The Code itself:
provides a free consumer advice line
provides free conciliation and low cost, legally binding arbitration
offers consumers more rights than required by law
Full details from
www.motorindustrycodes.co.uk
Comments