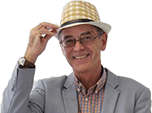 Kia cee'd tops Class in Driver Power Survey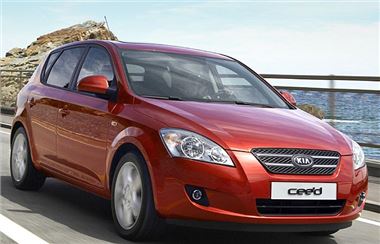 "The fact that the Kia cee'd beat the Volkswagen Golf is one of the most significant results in Driver Power's history" said David Johns, Editor-in-Chief of Auto Express, on announcing the debut performance of the Kia cee'd in the independentDriver Power survey.
The Kia cee'd is the highest ranked C-segment model in the survey with its closest rival, the Volkswagen Golf, way below in 22nd place. In its Driver Power debut, cee'd jumped straight into the top ten and is ranked as the 6th best model overall.
The cee'd result is underlined by an improved performance in the manufacturer's ranking which sees Kia ranked as 12th overall this year, a jump of two places on last year's result.
David Johns added; "Kia's class-topping result in Driver Power is proof of how far its cars have come in terms of quality and reliability, as well as image."
The independent annual Driver Power survey was carried out by Auto Express, in conjunction with the Daily Telegraph, and measured the views of over 21,400 new car drivers across the UK. The cars they drive are scrutinised and scored on their performance in a number of key areas, including practicality, build quality, reliability, and running costs.
The Kia dealer network was also under scrutiny and, amongst others, was measured on helpfulness and attitude, standard of workmanship and value for money.
Paul Philpott, Managing Director, Kia Motors (UK) Ltd., said: "What a debut! Kia has come a long way and these results underline our belief in the design, quality and value our products. Our dealer network has shown great improvement too and we're heading in the right direction. And don't take our word, our customers are doing the talking through the Driver Power survey.
"Yes, you can pay more for a Volkswagen Golf, but these results ask why. The Kia cee'd has dynamic design, high build quality and frugal engines, all backed by a seven-year 100,000 mile warranty and all for much less."
The fact that the Jaguar XF came in first place overall and the Land Rover Discovery III in fourth place marks a huge improvement in customer satisfaction with these cars.
Driver Power - Top Ten results
1 Jaguar XF
2 Skoda Superb
3 Skoda Octavia
4 Land Rover Discovery
5 Lexus RX
6 Kia cee'd
7 Rover 75
8 Mercedes-Benz E-Class
9 Land Rover Freelander
10 Toyota Rav4
Driver Power - Compact Family
1 Kia cee'd
2 Volkswagen Golf
3 Toyota Prius
4 Toyota Corolla
5 Fiat Bravo
More on Kia at
www.kia.co.uk
Comments