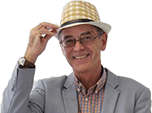 VALUES OF PRESTIGE CABRIOLETS FALL TO ALL-TIME LOW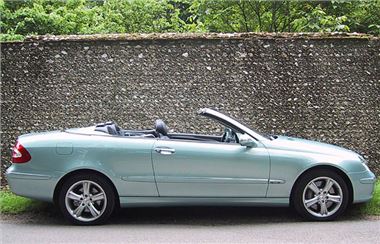 Perfect time to buy, says Glass's, before springtime price increases
Values of used prestige-brand cabriolets have fallen to an unprecedented low, according to Glass's. The publisher of used car dealer 'bible', Glass's Guide, reports that year-old prestige drop-tops are worth up to 24 per cent less than in March 2008 (see table below), and signals that now could be the ideal time to buy in advance of anticipated price rises in the run up to summer.
Glass's compared values of one-year-old roadsters (e.g. BMW Z4), upper-medium cabriolets (e.g. Audi A4 Cabriolet), and luxury sports soft-tops (e.g. Jaguar XK Convertible) in March 2008 versus March 2009. Every vehicle suffered additional depreciation of at least 17 per cent. The greatest additional fall in value was for the Mercedes-Benz SLK 280, with a one-year-old example worth 24 per cent less this month than an identical car of the same age in March 2008.
"Values of prestige roadsters and cabriolets have traditionally outperformed those of most other segments, but latterly they have been hit hard by the decline in consumer spending," explains Richard Crosthwaite, Prestige Car Editor at Glass's.
"These cars are often seen as a luxury item; not required to meet day-to-day transport needs. Significantly, the availability of these cars on the used market is also now at record levels, thanks to strong growth in registrations over recent years. The fall in demand, coupled with the increase in supply, is a double-whammy that has led to inevitable and dramatic falls in trade values.
"These cars now represent tremendous value for money, but consumers will need to act soon if they are to grab a bargain. Prices are already stabilising, and for many models they will now rise, month-on-month, until July or August as a consequence of an expected modest uplift in demand as the weather improves."
Crosthwaite says that concerns about emissions and fuel economy have meant the falls in value have been greatest for those cars with larger, less efficient engines. "The price difference between the prestige drop-tops with lower- and higher-capacity engines has eroded rapidly over recent months. For example, the price difference between a one-year-old Mercedes-Benz SL350 and a SL500 is only £3,425, despite the cost difference when new being nearly £13,000."
Crosthwaite adds that the value of a prestige-brand convertible or roadster is sensitive to specification, benefiting particularly from the presence of satellite navigation, leather upholstery, heated seats and larger wheels.
Summary of changes in values for prestige-brand roadsters and cabriolets
Trade value after one year, 12,000 miles / % additional fall in value
Roadsters
Audi TT 3.2 Roadster: March 2008 - £28,400, March 2009 - £23,150 / 18%
BMW Z4 3.0i Sport: March 2008 - £25,375, March 2009 - £19,775 / 22%
Mercedes-Benz SLK 280: March 2008 - £27,025, March 2009 - £20,525 / 24%
Porsche Boxster 3.4: March 2008 - £33,450, March 2009 - £27,800 / 17%
Upper-medium
Audi A4 3.2 S-line Cabriolet: March 2008 - £26,250, March 2009 - £20,200 / 23%
BMW 330i M-Sport Convertible: March 2008 - £36,075, March 2009 - £27,775 / 23%
Mercedes-Benz CLK 280 Sport Cabriolet: March 2008 - £27,575, March 2009 - £23,250 / 16%
Luxury sports
BMW 630i Sport Convertible: March 2008 - £42,425, March 2009 - £34,650 / 18%
Jag XK 4.2 Convertible: March 2008 - £52,075, March 2009 - £43,025 / 17%
Mercedes-Benz SL350: March 2008 - £46,175, March 2009 - £37,300 / 19%
Porsche 911 3.8 Cabriolet: March 2008 - £65,875, March 2009 - £52,925 / 20%
Note: all of the above data assumes the vehicles are equipped with an automatic gearbox
For more information visit EurotaxGlass's online at
www.eurotaxglass.co.uk
(trade) or
www.glass.co.uk
(consumer).
HUGE DROPTOP AUCTION AT BCA BLACKBUSHE ON 11th MARCH
Spring must be here as LloydsTSB Autolease/Black Horse is staging the first in a series of special Convertible sales with BCA. The first will take place at the Blackbushe auction centre on 11 March.
LloydsTSB Autolease/Black Horse will offer around 100 convertibles, with the selection ranging in value from under £4,000 to over £40,000, meaning there is something for everybody. The sale is open to all buyers.
The event features cars entered direct from LloydsTSB Autolease/Black Horse, with a mix of business, ex-lease and finance cars.
Among the selection of 'drop-head gorgeous' cars on offer are:
* 2003 Audi TT 3.2 Quattro DSG, Roadster, 42,346 miles
* 2005 Audi A4 3.0 Quattro S Line Tiptronic Convertible, 2 doors 38,565 miles
* 2005 BMW 320 CI 2.2 SPORT, Convertible, 2 doors, Auto/Manual 50,520 miles
* 2007 BMW 650I 4.8 Sport Convertible, 2 doors, Auto Petrol, 15,349 miles
* 2003 Mercedes CLK 2.6 240 AG, Convertible, 2 doors, Auto/Manual, Petrol, 45,186 miles
* 2005 Mercedes SLK 3.5 350, Roadster, 2 doors, Auto/Manual Mode, Petrol, 68,133 miles
* 2007 Citroen C3 Pluriel 1.6 110 Exclusive Sensodrive Convertible, 3 doors, 6,214 miles
* 2006 Ford Street Ka 1.6 Winter Edition Roadster, 2 doors Petrol, 12,525 miles
* 2004 Lotus Elise 1.8 Tourer Roadster, 2 doors, Petrol, 16,494 miles
* 2004 SMART Roadster 0.7 80, Coupe, 2 doors, Sequential, Petrol, 9,781 miles
* 2004 Vauxhall Astra 1.8 16V, Convertible, 2 doors, Manual Petrol, 39,011 miles
* 2004 Toyota MR2 1.8 VVTI, Roadster, 2 doors, Petrol, 33,093 miles
* 1999 Porsche 911 3.4 Carrera 4 Tiptronic S (996), 2 doors, Auto/Manual 65,791 miles
Alan Gupwell, Remarketing Manager for BCA commented "The specialist convertible market has a strong following with buyers and themed events such as this create a great deal of interest. LloydsTSB Autolease/Black Horse are offering a superb selection of convertibles and roadsters in this sale and - as prices have rarely been keener in the used market - now could be the time to get the car of your dreams!"
More at
www.british-car-auctions.co.uk
Up to date entry listings at
www.auctionview.co.uk
Comments