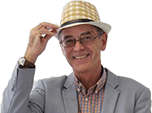 Patriot gets a makeover
People considering
buying a car
in the coming months may welcome news the Patriot from Jeep has had a makeover.
According to the Chrysler, the company took on board feedback from motorists, which resulted in a whole host of improvements being made to the interior of the model.
The arm rests on the doors have been stuffed with extra padding to make them more comfortable and the central console now comes with a split lid to boost storage.
Other changes include new chrome-surrounded circular ventilation, air conditioning and heating vents.
Chrysler's managing director in the UK, Federico Goretti, said: "The Jeep Patriot's upgraded interior proves how seriously we take the feedback from our customers."
He added: "These enhancements show how committed Chrysler is to building high quality vehicles that have all-round appeal."
Prices for the latest version of the 4x4 start at £14,995.
Meanwhile, the manufacturer showcased its electric Chrysler 200C EV Concept and Dodge Circuit EV vehicles for the first time outside the US at the Geneva motor show this week.
Are you
buying or selling a car
? Click here to find out what Honest John has to say.
Comments