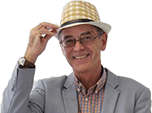 PARAGON COMPLETES CAMDEN DEAL

Paragon, a UK fleet vehicle processing and captive fleet management company has acquired significant elements of The Camden Group from the administrators, Zolfo Cooper, in a rescue deal closed on Tuesday 3 March 2009.

As part of the deal, Paragon has purchased 150 acres of land and vehicle processing facilities across two of the company's sites at Islip and Corby in Northamptonshire. Paragon has also acquired Camden's stake in a Joint Venture in Livingston, Scotland. This deal will secure significant employment within the group.

Stephen Hucklesby, Managing Director, Paragon, said: "Our acquisition marks a major milestone for Paragon. We believe that this deal adds significant strength to our existing vehicle processing business, and despite the challenging trading conditions that the industry as a whole is experiencing, we have confidence that our enlarged business can weather the storm. We look forward to working with our new colleagues as we plan for the long-term future of our combined businesses."

He adds: "Paragon's strategy to date has been to listen to the customer and put them firmly at the centre of all we do whilst maintaining a robust operating model. We believe that this approach is relevant in this situation and will enable us to continue to align closely with our customers to ensure that we are delivering value in this cost competitive, demanding environment. Business sustainability is vital in the current climate and this acquisition adds further confidence to Paragon's future and as a result, the stability we can offer our customers.

"We are committed to providing and delivering quality to all our customers at all of our sites. The acquisition of Camden Fleet Solutions is good news for our existing customers as our expertise continues to grow."

Paragon Group is a privately owned business created by professionals with over 30 years experience in fleet management and logistics. Formed in April 2005 it has already become a leading UK provider of volume vehicle processing logistics and specialist fleet management.

Based at Thurleigh Airfield in Bedfordshire, the organisation controls the businesses 4 locations including Upper Heyford, Grimsby and
Immingham. The combined facilities offer over 250 acres of storage and 350,000 square feet of vehicle processing facilities, processing over 100,000 vehicles per annum.

Paragon's success centres on understanding their customer's requirements and combined with a performance based approach ensure that they are able to exploit the synergies between the businesses to the benefit of both
customers and Paragon.
Comments