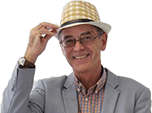 NEW FIAT STRATEGY BOOSTS USED CAR SALES AND RESIDUALS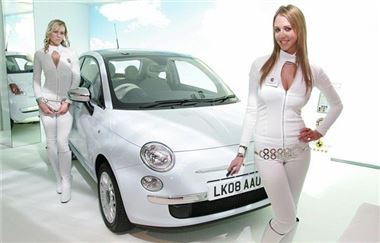 A complete overhaul of Fiat's remarketing strategy during 2008 has proved a massive success, with the brand reporting a 42 per cent increase in used car wholesales to dealers and trade buyers last year.
Sales of used cars rose steadily throughout 2008 as Fiat recorded a four-fold increase in dealers buying online from its Remarketing portal, alongside a more comprehensive auction programme spread more widely across the UK.
This trend has continued, with sales in January and February 2009 150 per cent up on the same period last year and demand remaining strong. The result is that Fiat now has a firm grip on its used car stock, with limited availability on most models leading to a significant increase in residual values.
"There is no denying that Fiat had excess used car stock going into 2008. When I joined the business in February last year the objective was clear; reduce stocks without damaging values in the market place," says FGAUK's used vehicle remarketing manager Simon Wheeler. "Following a complete overhaul of our used car strategy we now find ourselves with stock levels that allow us to drive the used market to the benefit of our dealers and customers.
"Some cars, such as Grande Punto, are now in very short supply which has, in turn, pushed up residual values in the used car guides. CAP Black Book has, for example, increased values on 12-18 month old Fiat Grande Punto models by as much as five per cent from February to March alone this year. Recently our own electronic auctions have seen some Grande Punto derivatives consistently making 120 per cent of CAP trade prices – more than £1,200 above guide values. That's a sign of a car the public really wants, and testimony to the Fiat brand growing in strength in the current UK market."
Fiat's reduction of used car stock has also been helped by the used car market moving in Fiat's favour. The wholesale demand for sub-£8,000 used cars has risen dramatically in the past six months, and Fiat has been well equipped to take advantage of this trend with the Panda, Grande Punto, Bravo and 500, many of which are low CO2, sub-120g/km vehicles and incur just £35 annual road tax.
"By offering a regular stock of used cars through all our sales channels, we have built up a strong wholesale following for the Fiat product range," says Simon Wheeler. "The growth in demand for sub-£8,000 used cars is massive right now, and dealers and used car traders alike want to buy stock. Grande Punto and Bravo in particular are in demand, but we simply can't supply them in the volumes required."
More at
www.fiat.co.uk
Comments