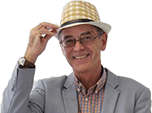 Motor Codes is Helping to Drive Down Garage Complaints

All too often consumers are bombarded with reports slamming garages, giving the impression that a minefield exists for motorists who are trying to find a good workshop to have their car serviced or repaired. Thanks to a motor industry initiative the true situation is being revealed. Launched in August 2008, the Motor Industry Code of Practice for Service and Repair safeguards consumer interests by helping them identify responsible garages.
Recent figures from government-funded advice service Consumer Direct suggest that the number of problems with garages is rising, reporting that it received 16,176 complaints in 2008 about service and repairs carried out by garages – a rise of 6.05% over the previous year.
Developed and launched to respond to concerns over pricing, quality of work and customer service, the new industry code of practice offers motorists:
•an online search facility allowing consumers to locate their nearest subscribing garage
•a free consumer advice line (0800 692 0825)
•free conciliation and low cost, legally binding arbitration
During the first four months of operation, with nearly 5,000 garages on board, the Code consumer advice line received 1,116 calls regarding service and repairs. 32 of the issues highlighted were escalated to a fast track service and resolved simply by customer advisors making a quick telephone call to the business carrying out the work. Additionally, ten cases were handled through the conciliation procedure – nine of which were resolved to the satisfaction of the consumer and the garage involved.
In one case where an engine repair failed and caused the vehicle to breakdown, Motor Codes advisors intervened when the garage responsible for the work refused to refund costs associated with a hire car. Just three weeks after starting conciliation, an agreement was reached when the garage agreed to replace the engine at £2,944, pay third party exploratory costs of £129.13, storage fees of £345 and car hire charges of £505 – a total of £3923.13.
"This is a clear indication that Motor Codes can work with the garage sector to gain real benefits for consumers and help raise standards across the industry," said Chris Mason, Motor Codes director. "By carrying out simple research using the garage-finder service on the Code website, motorists can target local businesses that are committed to delivering excellent customer service, with the knowledge they have the backing of a scheme that is monitored by the Office of Fair Trading."
Garages subscribing to the Code commit to:
•honest and fair services
•open and transparent pricing
•complete work as agreed
•invoices that match quoted prices
•competent and conscientious staff
•a straightforward, swift complaints procedure
Full details can be seen at
www.motorindustrycodes.co.uk
More than 5,000 garages in the UK have now subscribed to the Code which is currently progressing through the Office of Fair Trading (OFT) Consumer Codes Approval Scheme and has completed the first stage of the OFT's code approval process.
Comments