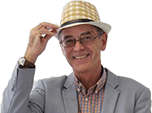 Dutch Motor Show Pioneers New Way to Exhibit Cars

Amsterdam, 19 March 2009 – Compared to other shows, AutoRAI 2009 will show a
re-engineered concept : the cars will no longer be grouped by brand, but will instead
be exhibited in six experience worlds, next to cars in their own market segment.
This updated concept will be launched for the first time in Amsterdam RAI. What's
more, the number of cars on display will be larger than ever: more than 575! AutoRAI
2009 will be held in the Amsterdam RAI Exhibition Centre from 1 to 11 April.
Close consultation between RAI Association, Amsterdam RAI and the exhibitors has led
to the development of an updated concept that appeals to exhibitors and visitors
alike. Even more emphasis than in previous years will be on how visitors experience
the cars: instead of being exhibited by brand at the stand of the exhibitor or
importer, the cars will be displayed at AutoRAI 2009 in six separate 'experience
worlds' where comparable models of rival brands will be exhibited alongside one
another. This gives prospective car buyers an ideal opportunity to compare models in
any given market segment.
'Holland has often served as a testing ground for updated concepts,' says Fernand
Molenschot, exhibitions manager of Amsterdam RAI. 'It's not so easy to jettison a
trusted and trusted formula, but together with the total motor industry we're now
leading the way. Much interest in the updated concept has also been shown by other
countries: we're mounting a more interesting motor show at a lower cost for the
exhibitors while improving the level of visitor experience.
The worlds in which the cars will be exhibited are 'Family & Travel', 'Cabrio'
(convertible), 'Luxury and Sports', 'Adventure', 'City & Compact' and 'Green
Innovations'. Amsterdam RAI's largest exhibition hall – the Europahal – will also
stage a unique event known as AutoRAI Life. Here spectacular live shows feature the
celebration of the "car".
* Luxury & Sports world will be all about power, aerodynamic design and garish
colours: sporty driving enthusiasts will immediately feel at home here. And this
world will also feature the most exclusive cars on sale in the Netherlands.
* Green Innovations is a world in which visitors can find out how quickly
advances in clean and economical motoring are taking place. Here they can see the
latest innovations and find out how everyone can contribute to a cleaner
environment.
* City & Compact will feature fast, trendy, handy and safe cars. Not only do they
offer no-hassle parking but they are also easy to manoeuvre in busy urban traffic
and a fast and easy way of getting from A to B. These cars are made for this.
* Family & Travel will display cars regularly used by families for ferrying the
kids around. If you need a spacious luggage area for holidays, a place in the back
for the dog and the possibility of taking the bikes as well, look no further. But
they're also a comfortable way of getting to and from work. Family & Travel will
feature multifunctional cars suitable for all these purposes.
* The Cabrio experience will give visitors the chance to imagine the joys of
open-top driving. Motoring is fun and this is what you can experience in the Cabrio
world with a wide selection of soft and hard top convertibles.
* SUVs have a rugged image and offer safety on the road. Whether you want an SUV
for use in the urban jungle, an exciting off-road adventure or just the macho look,
you will find plenty of inspiration in the Adventure world, where there will be an
ample choice of 4-wheel drive models.
Pavilions: extra attractions at AutoRAI 2009
AutoRAI 2009 will be more than just a display of cars on sale to consumers. Special
theme pavilions will highlight particular niches of the motoring world. Each of the
pavilions will have its own special character and will be located in the 'worlds' to
which it belongs. One example will be the Supercar Paddock, where unique dream cars
will be exhibited in cooperation with car magazine Autovisie. Another magazine –
Carros – will display four special armoured cars, including the Mercedes-Benz of
Helmut Kohl, in the 'Panzer Pavilion'. For children there will be the Disney
Pavilion where aspiring young drivers can obtain their Duck City driving license.
Lovers of veteran, vintage and classic cars can feast their eyes in the '110 years
of AutoRAI' Pavilion.
About AutoRAI 2009
AutoRAI 2009 has an updated format: the cars will no longer be grouped by brand, but
will instead be exhibited in categories, i.e. next to comparable cars in their own
market segment. This updated concept has special benefits for both exhibitors and
visitors. The RAI's updated building – Elicium – will host GoMotor!, a separate
exhibition of motorcycles, scooters and maxi-scooters, to which visitors to AutoRAI
will have free admission. AutoRAI 2009 and GoMotor! are being organised by Amsterdam
RAI in close association with the RAI Association. AutoRAI 2009 will be open from 1
to 11 April. The Exclusive Preview will be held on 31 March, tickets for which can
only be ordered at
www.autorai.nl
and
www.carros.nl
.
More information can be found at
www.autorai.nl
Comments