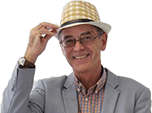 Check Out a Used Honda From the Comfort of Your Computer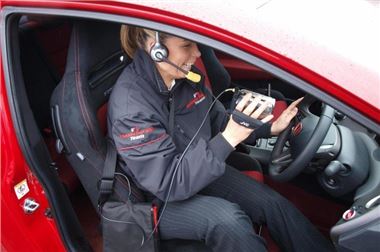 World-first technology promises to revolutionise car sales
Honda dealers can now take the car showroom to the customer using cutting-edge technology, removing the need to visit a dealership in person. The system is already benefiting used and new car sales for dealers trialling the technology.
By using a camcorder coupled with a broadband internet connection, 'C It Now' (CIN) creates a live video broadcast allowing dealer salespeople to present cars in extraordinary detail. This gives customers an opportunity to see any part of the car and ask any questions just as they would face-to-face. It also enables dealers to continue offering Honda's renowned customer service via video.
Buying trends
CIN provides a simple to use tool for dealer and consumer that helps with the decision making process. In some cases the car is purchased and delivered without ever visiting the dealership. (See case study)
The internet has revolutionised the way in which consumers research and purchase cars. Research by Simpson Carpenter shows that some consumers tend not to enjoy the typical car purchasing experience, whereas being able to view a live video of a car from home on the PC is much more appealing.
Janice Kennedy, Head of Sales - Cars for Honda (UK) said: "We know people are researching and buying cars in different ways and we're trying to meet this demand. CIN allows people to shop for cars at their leisure, from the comfort of the home, which is a real bonus for those who don't want to make the trip to a showroom or feel more relaxed and able to ask questions openly when they are not face to face with the salesperson."
Used car sales
CIN is especially beneficial for used car sales, which are growing in popularity with the current market conditions1, as it eliminates the geographical barriers to buying for both dealer and customer. For instance, if a couple in London find a CR-V offered for sale by a dealer in Stoke, they can see it in detail online before making the decision to travel to view the car in the metal.
Customer benefits summary:
* Customers can be confident they're dealing with a reputable authorised Honda dealer. CIN allows the salesperson to give a tour of the premises.
* CIN removes the pressure of buying cars face-to-face, and any nervousness customers may feel about entering dealerships.
* CIN enables Honda dealers to offer a better level of customer service than their competitors.
* CIN overcomes geographical restrictions of buying cars from dealers further afield. Customers are willing to travel to find the right car at the right price and CIN allows them to do thorough research before travelling to view it in person.
* Gives consumers greater confidence in online shopping.
* CIN customers will be sent a link of the video they've created, enabling them to show their partner, husband, wife etc. at a later date*.
Dealer benefits summary
* Using CIN the dealer can offer a better level of customer service than their competitors.
* Customers spend more time with the dealer, on their terms, in an environment they feel comfortable in.
* Dealers are able to make more effective presentations to the customer.
* CIN enables dealers to establish a relationship with the customer earlier in the modern buying process.
* CIN is ideal for used car sales where customers are looking for a specific model or specification, countrywide.
* CIN provides a future opportunity for new car sales as it can help convert some of the 50 per cent test drives that do not result in a sale.
* CIN eradicates the need for mystery shopping and presents numerous training opportunities.
Case study
Customer: Mr Brooks, Shepperton, Middlesex
Dealer: Holdcroft Honda, Stoke
"I purchased a Honda Civic just before Christmas. I found C It Now on the Holdcroft Honda website and suggested to my wife that we try it. I had no intention of ever travelling to Stoke to view the car, so the sale would not have happened without being able to view the car live over the internet.
C It Now gave me the confidence to buy online. I liked the fact that Steve Holleran, the Holdcroft salesperson, could show me every aspect of the car that I wanted to see. Steve was able to zoom in and show me lots of close-up detail, enough to give me a clear idea about the condition of the car. It was also really useful to see how the panoramic roof operated.
There were also occasions when I wanted Steve to hold on one particular shot for longer, so I just kept telling him to go back until I was satisfied.
I would recommend this service to any of my friends; in fact I did, but unfortunately Holdcroft didn't have the car that my friend was looking for this time.
It's interesting as I don't typically use the internet to make purchases. But the live video demo coupled with Steve's help made it really easy and convenient. At the end of the day, I bought off a person who had been really helpful, not an anonymous website."
"Mr Brooks is just one example where C It Now has assisted a used car sale," said Adam Parrott, Dealer Principal, Holdcroft Honda. "Our business is very challenging in the current market and C It Now expands our opportunity to reach more customers in the UK. Customer feedback has been extremely positive; once they use the service, they love it."
Andrew Howells, from Zype, which developed the technology said: "Honda has been instrumental in pioneering CIN, with Honda Holdcroft being the first retail outlet in the world to use our technology. A live video broadcast specifically for an individual customer is an incredibly powerful way to not only show the car in question effectively but to demonstrate just how much Honda wants to help in the purchase process."
The CIN technology has been on trial use at Holdcroft Honda, Stoke for a year, and is now being made available to Honda dealers across the UK.
Customers who are looking to purchase a used car using Holdcroft Honda's C It Now technology should visit:
www.holdcroft.com/used-honda
, select an appropriate model, click 'C It Now' and follow the customer instructions.
Main website:
www.holdcrofthonda.co.uk/showroom
Used car website: www.holdcroft.com/used-honda
Comments