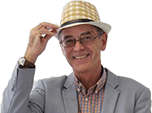 Consumer Focused Motor Industry Code of Practice

Increasingly, consumers are exposed to the findings of surveys and reports of investigations into complaints about products and services. But all too often, the 'facts' as presented are neither clear nor represent the full story and one sector that receives undue attention in this area is the motor trade – something that Motor Codes Ltd is intent on changing.
Motor Codes Ltd is the organisation set up to administer the Motor Industry Code of Practice for Service and Repair and will soon be producing further codes of practice for the benefit of consumers. Launched in August 2008, the Code safeguards consumer interests by helping to identify responsible garages and encouraging the sector to raise and maintain a high standard of customer service. Developed to respond to consumer concerns over pricing, quality of work and customer service, it offers motorists:
* an online search facility allowing consumers to locate their nearest subscribing garage
* a free consumer advice line (0800 692 0825)
* free conciliation and low-cost, legally binding arbitration
Garages subscribing to the Code commit to:
* honest and fair services
* open and transparent pricing
* complete work as agreed
* invoices that match quoted prices
* competent and conscientious staff
* a straightforward, swift complaints procedure
"Consumers can find the nearest subscribing garage using a simple postcode search facility on the Code website to arrange a service or repair. If any issues do arise at the time the work is carried out, the nominated customer service representative will try and resolve matters there and then," said Chris Mason, Motor Codes director. "Should the matter not get resolved straight away, there is a freephone consumer advice line (0800 692 0825) which aims to resolve the caller's issue immediately and if needed, the complaint can be progressed through the free conciliation service."
More than 5,000 garages in the UK have already subscribed to the Code which is currently progressing through the Office of Fair Trading (OFT) Consumer Codes Approval Scheme. It has completed the first stage of the OFT's code approval process.
Full details can be seen at
www.motorindustrycodes.co.uk
Comments