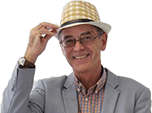 BCA Reports £300 Rise in Prices in January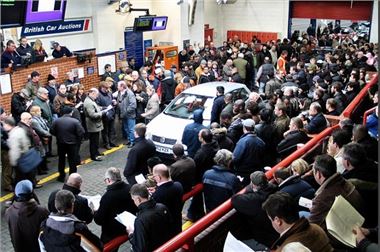 BCA's latest Pulse report shows that average used car values rose by £300 in January compared to December. Year on year figures, meanwhile, remain behind by around £650.
Performance against CAP improved by nearly seven points to record the highest figure in over a year. The CAP performance of 97.23% was over a point ahead of January 2008.
Both average age and mileage at remarketing fell – to just under 51 months and 52,500 miles – a reflection of the relatively limited volumes of part-exchange cars in the marketplace, which tend to display higher ages and mileages and therefore push up the average figures.
Stock from all sources has been relatively limited in January compared to previous years and this combined with the increased demand from professional sellers has seen both sale conversions (averaging well over 80% at BCA in January) and values rise – despite the continued pressures of the economy.
Average Sales Data - All Sectors at BCA
All sectorsAge (mths)MileageAv Sold (£)Av CAP (£)Vs CAP (%)
Dec 0752.39552585771613694.06
Jan 0853.04544425880612695.99
Feb 0854.32549935853604496.84
Mar 0856.55556665400565795.47
Apr 0856.36552815406577793.58
May 0855.71557495462588892.76
Jun 0855.24553805115555992.02
Jul 0854.58556234949548490.25
Aug 0854.22552644765528490.18
Sep 0854.71546964812524191.82
Oct 0853.93549164743521790.92
Nov 0851.92539064823538489.59
Dec 0852.23540274836534690.46
Jan 0950.84524265136528297.23
BCA's Communications Director Tony Gannon commented "With three consecutive months of price rises across the widest basket of cars, it is tempting to suggest that a recovery in average used price is on the way. However, January is traditionally a strong month and the rise in December was marginal – just £12 month-on-month."
He added "That said, overall performance in January was very strong. As far back as January 2nd, BCA was reporting that business had started with a bang, and subsequent messages during the month suggested that the levels of interest were as high as could have been expected."
He continued "Used car values fell sharply early in 2008, but prices were less volatile later in the year as they reached a level that the market felt confident to trade at. What we are seeing now is an improvement in values from that base. This suggests that motorists are now a little more confident to buy used cars – after all, they remain exceptional value for money."
According to BCA's figures, average values for Fleet & Lease cars rose by £248 (4.6%) while average Part-Exchange values climbed by just £55 (2.7%). Nearly-New values continued to fall - January saw nearly £1,500 come off the average value compared to December, although CAP performance improved to above Clean for the first time in nearly a year.
Fleet & Lease Sector
Average monthly Fleet & Lease values rose to £5,719 in January, from £5,471 the previous month. This modest – but welcome - rise in price follows three consecutive monthly falls. Year-on-year, average fleet and lease values in January were almost exactly £1,000 behind those recorded in 2008, (£6,726 playing £5,719). The relative improvement can be more plainly seen in the CAP Clean performance that rose by a substantial 7+ points.
As indicated last month, other parameters have moved little over the past 12 months, with both average age and mileage slightly down in January 2009 compared to 2008. If contract extensions in the leasing sector have been widely adopted, there is little evidence to support that in the remarketing arena as yet – although it is possible these cars are still to wash through the system.
Fleet & Lease Sector by Monthh
Fleet/LeaseAgeMileageAv Sold (£)Av CAP (£)Vs CAP (%)
Oct 0739.50480466658691096.34
Nov 0739.53495886514695093.72
Dec 0739.39503266412679594.36
Jan 0838.94480466726700596.02
Feb 0839.35482566712693596.78
Mar 0839.76477466619687196.34
Apr 0839.50474246642703194.47
May 0839.49487726428690693.08
Jun 0839.27476746189668892.53
Jul 0839.28487205860651190.00
Aug 0839.11480765786640890.29
Sept 0839.13471005857636392.05
Oct 0838.84480175724630290.82
Nov 0838.46472895596629288.94
Dec 0838.39475895471611089.54
Jan 0938.58472735719591296.74
Part-Exchange Sector
Values increased in the part-exchange sector for the second month running, with the average price improving by £55 in January compared to December. The big movement was seen in the CAP performance, however, which climbed by nearly nine points in a month to its highest point in recent times.
There has been a relative shortage of part-exchange stock as retail volumes slowed during 2008, and this has helped to keep prices on a reasonably even keel.
Part-ExchangeAgeMileageAv Sold (£)Av CAP (£)Vs CAP (%)
Jan 0885.99750082449270490.58
Feb 0886.27748202447266991.68
Mar 0885.89731402370264489.67
Apr 0886.06728372346269886.95
May 0885.86732342231261785.25
Jun 0886.03739482156251785.66
Jul 0885.49736352132250685.06
Aug 0885.75734412021236385.52
Sept 0885.79730092084237887.63
Oct 0885.16723982041234187.20
Nov 0885.28738611975228286.56
Dec 0885.11740672016233786.29
Jan 0986.16732882071217495.24
Nearly-New Sector
The Nearly-new sector remains volatile, with the market somewhat hampered by the inherently high cost of the product itself. With an average price well in excess of £10,000 the average nearly-new car is well outside the comfort zone for many professional buyers at auction, with worries of heavy depreciation if the vehicle is not retailed quickly. However, as prices relative to cost new have fallen over recent months, the average nearly-new car now represents spectacular value for money in real terms. January saw nearly £900 come off the average value compared to December, although CAP performance improved to above Clean for the first time in nearly a year.
Nearly-NewAgeMileageAv Sold (£)Av CAP (£)Vs CAP (%)
Jan 088.4586701513115014100.78
Feb 088.1878641611615922101.22
Mar 088.208368149771516398.78
Apr 088.397927148581519897.76
May 087.837544170961733198.65
Jun 088.258142141621460896.94
Jul 088.157533142351462697.33
Aug 088.267752128211333896.13
Sept 088.438056128131332096.19
Oct 088.197240133271376896.79
Nov 088.167797141761461996.97
Dec 088.288133141001443097.71
Jan 098.7783721320413113100.70
More at
www.bca-europe.com
Comments