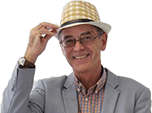 Weak Sterling Fuels Sales to Ireland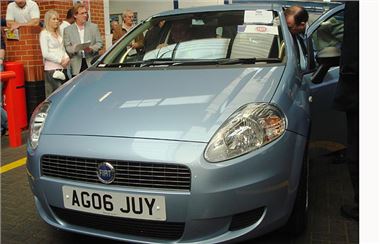 The 40% drop in the value of Sterling compared to the Euro has seen the Irish flocking to buy RHD cars in the UK.
Car supersite chain Motorpoint has seen a huge increase in the number of people buying vehicles from Southern Ireland in recent months - all due to the weakness of Sterling.
During the final quarter of 2008, the Motorpoint online team received nearly 400 calls from Irish customers (four times as many as the previous quarter). The Motorpoint website has also enjoyed an upsurge in traffic for Ireland, up 23% since the end of September 2008, aided by special offers, such as a 57-Reg VW Passat or Saab 9-3 for only £9,999, on its home page.
This trend has showed no sign of slowing in 2009 with over 15 calls a week currently being received. In addition, VAT 'qualifying' vehicles are exempt from VAT for EU nationals when purchased in the UK - making the prices even more affordable.*
One customer who has certainly benefitted from the huge cross-border savings is Michael Coplen from Mullingar in County West Meath, about a 50-mile drive from Dublin. After doing an internet search for Motorpoint on Google in December, he found the car he was looking for, namely an 08 Reg VW Passat 1.9 TDI Bluemotion, for only 10,000 Euros, more than half the price of the same model from his local dealer in Southern Ireland.
"I couldn't believe the saving. Even when you factor in the flights, fuel, return ferry and tax, which you have to pay when you register the car in Southern Ireland, it was still nearly 8,000 Euros cheaper. Plus, the process itself was so simple. We flew over to the UK in the morning to collect the car and were back at home in Mullingar by early evening. This has definitely whetted our appetite to buy more cars from Motorpoint in the future."
Coplen isn't alone. Hilda Power from Turlough in County Mayo bought a VW Golf from Motorpoint after becoming disillusioned with dealers refusing to reduce their prices on the other side of the Irish Sea. "Southern Ireland is currently flooded with cars. But from our experience dealers are not interested in budging on price. That's why we went to Motorpoint. We were looking for a VW Golf, and after doing our research online we found a model which was 4,500 Euros cheaper than anything available here. We are planning on changing the car in three years time, and when we do we will definitely be going back to Motorpoint."
Adds Jon Baird, General Manager of Motorpoint Online: "The weakness of the £pound means the cars at Motorpoint have never been better value to customers in the Euro Zone, and given the current state of the global economy, we are expecting cross-border trading to become even more active this year."
As well as buying from supersites like Motorpoint, Trade Sales and Cargiant, Irish customers can also employ a speciaist Irish trade buyer Matt Murphy to buy cars on their behalf at auction
* 'Qualifying' vehicles are only exempt from VAT subject to the satisfactory completion of a VAT 411 form in advance from HMCE.
www.motorpopint.co.uk
www.trade-sales.co.uk
www.cargiant.co.uk
www.auctioncarsdirect.co.uk
Comments