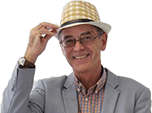 FIAT and Hyundai Post Excellent 2009 Figures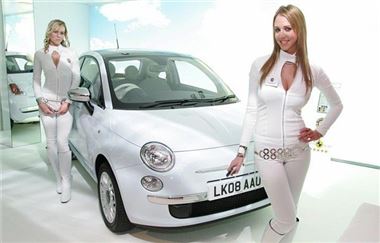 FIAT FINISHES 2008 WITH BEST EVER TRADING PROFIT
Despite a difficult fourth quarter, the Fiat Group has completed 2008 with its best ever trading profit, up 4.0 per cent over 2007 to 3.4 billion in 2008, on a total revenue of 59.4 billion, up 1.5 per cent over the previous year.
Fiat Group Automobiles increased revenue slightly – +0.5 per cent – on 2007 to 26.9 billion, based on an annual production of 2,152,500 cars to achieve a trading profit of 691 million. Sales rose in the key markets of France (+31 per cent), Germany (+14 per cent) and Brazil (+9 per cent). Fiat light commercial vehicles (Fiat Professional) sold a total of 408,700 vehicles, up 5.3 per cent.
Maserati lifted its revenue in 2008 to a new record of 825 million, up 18.9 per cent, based on a 16.8 per cent rise in deliveries to 8,759 cars. Ferrari raised its profits by 27.4 per cent to 339 in 2008 over 2007, based on a slight increase in sales, up 0.6 per cent to 6,527 supercars. Ferrari revenue rose by 15.2 per cent to 1,921 million in 2008.
In addition to the automobile sectors within the Fiat Group, agriculture and construction equipment (CNH) lifted its trading profit by 132 million; trucks and large commercial vehicles (Iveco) rose by 25 million, and other business sectors rose by 70 million.
HYUNDAI WORLD SALES INCREASE BY 6.8%
* Operating profits of 1.877 trillion won (£990 million)
* Sales revenues climb 5.1 percent to 32.19 trillion won
* Richer product mix and market diversification lift results
Hyundai Motor Company, South Korea's largest automaker, saw sales rise 6.8 percent year-over-year to 2,796,370 units (domestic factories: 1,668,745 units, overseas plants 1,127,625 units) spurred by new products and efforts to diversify sales outside of North America and the European Union.
Despite a slowing global economy in the second half of 2008, Hyundai saw 2008 sales revenues rise 5.1 percent to 32.19 trillion won helped by a richer product mix and the sharp depreciation of the Korean won against major currencies (19.1 percent against the US dollar and 25.7 percent against the Euro on a year-on-year basis). Profitability came under increasing pressure and declined by 13.9 percent to 1.448 trillion won from a year earlier. Operating profit dropped by 3.5 percent to 1.877 trillion won due to higher marketing, dealer and brand development expenses which are needed to secure future competitiveness.
The rate of decline was abated by widely implemented cost-cutting efforts and continuous efforts to diversify the settlement currency. By prudently diversifying its global sales footprint, the company isn't overly affected by the economic volatility of any one region.
In the Korean domestic market, there was an exceptionally strong demand for the Genesis luxury sedan, Sonata and i30 but interruptions in production due to labor disputes precipitated an 8.7 percent drop in sales to 570,116 units. However, export sales from the three Korean plants rose 2.1 percent to 1,098,629 units helped by strong demand for smaller, more economical cars such as the i30.
By region, Hyundai saw a sharp decline in SUV sales in the EU as a direct consequence of spiraling fuel costs. However, the newly introduced i10 and i30 were well received and sales momentum will continue to build with the launch of the i20 in the new year.
In China, Hyundai registered an impressive 27.1 percent growth in sales thanks to the Yuedong, a compact based on the Elantra with an exterior and interior tailored to the tastes of Chinese customers, which has been well received in the market. The arrival of the Linshang, a Sonata-based model designed specifically for China, will provide a further impetus to sales in 2009.
In Eastern Europe, the Middle East, Latin America and other developing markets, Hyundai registered 19.5 percent growth while in India where the i10 received the 2008 Car of the Year Award, the company saw sales climb by an impressive 49.6 percent, retaining its crown as India's second largest carmaker.
With the spreading impact of the global recession, this year is acknowledged as presenting a major challenge to management. In response, the company will focus on green car development, improving the profitability of small-size cars which are seeing growing popularity in all markets and on strengthening the flexible management system and continuing to cultivate sales growth in developing markets.
Visit
ir.hyundai-motor.com/eng/index.html
for a detailed report on the latest financial results.
Comments