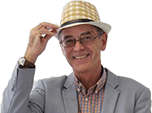 Big Increase In Demand For Used Cars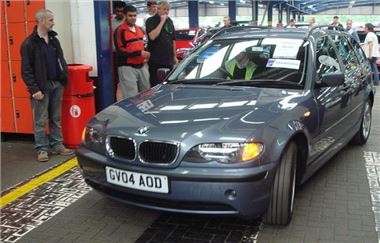 Despite signs of a continued slowdown in consumer spending, there has been a dramatic rise in volumes of used cars being bought by dealers across the UK over recent weeks, according to EurotaxGlass's. The publisher of Glass's Guide reports that dealers are replenishing their used stocks to satisfy the modest seasonal upturn in consumer demand that became evident immediately after Christmas and continued into the new year.
"Dealer stocks were at historically low levels – thanks to fewer
consumers bringing in used cars in part-exchange, as well as the efforts
made by dealers to clear used stocks during the last quarter of 2008 –
and yet the level of trade buying is unprecedented for this time of
year, exceeding all expectations given the broader economic conditions,"
explains Adrian Rushmore, Managing Editor at EurotaxGlass's.
One key reason for the heightened buying activity is a strategic shift
in dealer sales strategies. "It is becoming clear that most franchised
dealers are expecting a very large shortfall in income from new car
sales during 2009, and the response of many is to plan a concerted
assault on the used car market."
Rushmore says competition for quality used cars has intensified, even
for the larger, less fuel-efficient models that have long been falling
out of favour.
"There has been lots of competition for the best cars, and the auctions
have found their inventories dwindling," adds Rushmore. "Even those
'problem' cars, such as executive models and large 4x4s that struggled
to find buyers in December, have been attracting bids. This is because
the need to restock is great, and because many of the large gas guzzlers
now appear very good value for money."
A similar situation exists with those cars in less-than-popular
colours, and those needing above-average refurbishment. "Although small
and affordable cars to retail under £5,000 are still very much in
favour, car dealers have been viewing everything else in a much more
positive light," adds Rushmore.
Rising demand arrests slide in values
The high levels of trade demand, coupled with the reductions in
available stock, have brought a welcome halt to falling values. "We
started the year with used car prices some 20 per cent lower than 12
months ago," explains Rushmore. "Since then prices for most
volume-brand used cars have either held firm, or as with some ex-rental
cars, risen by the low hundreds of pounds. Dealers have accepted –
albeit reluctantly – that they need to pay the extra to secure the right
cars.
"In the auction halls, prices for the more desirable cars have edged
upwards, and even the less desirable cars have at least become more
saleable."
Despite the improved trading conditions in the wholesale market,
Rushmore is sceptical about prospects for any significant increase in
retail demand. "It is crucial not to lose sight of the fact that the
challenges faced by the car market in 2008 have not gone away," says
Rushmore.
"It is quite likely that what we have been experiencing over recent
weeks is a respite and not a recovery. On the positive side, retail
demand is likely to remain reasonably good relative to the last quarter
of 2008, but at best it will be no better than during the first quarter
of 2008. We are still in a price-driven market, and retail customers
are likely to balk if higher trade prices are translated into higher
forecourt prices.
"We believe values are finding a level and the current trade buying
frenzy will fizzle out within weeks. The chances that dealers will
over-extend themselves as they did a year ago is unlikely, simply
because the pain that was inflicted then would be too much to bear
again," he concludes.
More at
www.glass.co.uk
Comments