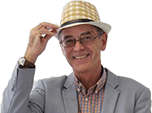 Aston Martin 'wants to reclaim 1959 victory'

Carmaker Aston Marton is hoping to repeat its historic 1959 win at Le Mans by bringing back the title to the UK on the 50th anniversary of the event.
According to Aston Martin chief executive officer Dr Ulich Bez, the company's modern vehicles "still have the genes for competition".
He added: "We will put all our heart and skill behind this project to demonstrate the essence of Aston Martin - power, beauty and soul."
In honour of the 1959 DBR1 driven by Roy Salvadori and Carroll Shelby, the automaker is set to return to Le Sarth this year with a pair of Works LMP1 cars featuring the orange and blue Gulf Oil logo to compete in the Le Mans 24-hour race, which will take place on June 13th and 14th.
As part of its commitment to motorsport, Aston Martin drivers are also set to compete in a number of other Le Mans Series events, including the 1,000 km de Catalunya, which begins on April 5th.
The automaker was founded in 1914 by Robert Bamford and Lionel Martin.
Are you buying or selling? Click here to find out what Honest John has to say.
Comments