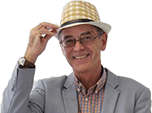 Mobile Phone Snap and Sell Service

Exchange & Mart has launched new way to advertise your car by text
For just £5, you can get your car in front of almost a million potential buyers, just by simply texting a photo of your car to Exchange & Mart. By return Exchange & Mart will send you a text acknowledging your photograph and ask you to complete a handful of questions by text, such as registration number, mileage, postcode and asking price. And that's it. Exchange & Mart will then create you the perfect online advert on exchangeandmart.co.uk, complete with picture and full details on your car - all professionally designed for maximum impact.
The service works by using your registration number to research your vehicle type, saving you the time it takes to compose an advert. Not only do Exchange & Mart create a fully detailed advert, you get 14 days exposure on
www.exchangeandmart.co.uk
for just a fiver. And payment is easy too. No messing around with credit cards, instead billing is arranged through your mobile phone provider.
The service is the latest innovation from Exchange & Mart following the successful launch of its CAP valuation service – also via text for just £1.50.
Snap It Sell It – It's as easy as one, two, three
1. Simply text the photo of the vehicle to 07739 680 680
2. Wait for a receipt message and reply with the requested information, typing the word 'car' followed by the registration number, postcode, selling price and mileage – for example:
'car EX56MAR BH151LU £19995 12650 miles' (Please note that the words 'car' and 'miles' must be included as shown and leave spaces as shown)
3. From the vehicle registration number, Exchange & Mart will research the specification of the vehicle to create the advertisement.
£5 will be billed to your mobile phone. Standard network charges apply. Full terms and conditions can be located on
www.exchangeandmart.co.uk
. This offer applies to private advertisers only. This offer applies to cars, motorcycles and commercial vehicles only.
Exchange&Mart will endeavour to get your advertisement live within 24 hours, but in some instances, this may take a bit longer.
Comments