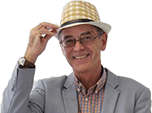 Brits buying used cars in record numbers

Brits are buying more used cars than ever before according to new figures from Motorpoint.
The latest data from the car supermarket chain shows demand for used cars has reached its highest level in the 10 year history of the company, which sells some 35,000 cars a year. Buoyed by savings of over 70% on equivalent new models, last month some 94.8% of all cars sold were used. This is in stark contrast to this time last year, when just over 70% of cars were used. Total sales for November 2008 were up 19.4%.
This trend flies in the face of official figures from the SMMT, which show sales of used cars across the UK down by over 2%, reflecting the general downward trend across all car sectors..
Motorpoint continues to buck industry trends thanks to record savings on popular models such as the Ford Focus, Saab 9-3, Vauxhall Vectra and VW Passat. A 57-reg version of the latter is currently available for £10,000 less than an equivalent new model. The average saving used v/s new available at Motorpoint now stands at £5,000 across its current 3,500 stock of cars.
Says David Shelton, Managing Director: "It is no surprise that Brits are buying record numbers of used cars, particularly at the moment, with everyone looking to make savings. And, all the indications are, that this figure will only get higher, as the credit crunch bites further in 2009 and beyond. Motorpoint is well placed to meet the changing nature of the marketplace, with over 3,500 cars available at any one time, the vast majority of which are used, ready for collection."
Among those to benefit from the discounts available on used cars from Motorpoint is Vince Sen, who recently made a 250-mile round-trip to Newport from his home in Bracknell to save over £17,000 on the new price of a 57-reg Saab 9-3 2.0T Aero Sport Sportwagon. Explains Vince: "I had been driving a 10 year-old Vauxhall Omega but it wasn't working properly and rather than spend a small fortune getting it repaired I decided to look into buying another car. I choose the Saab 9-3 after seeing it in a magazine advert. I couldn't believe the price so I gave them a call and I am really glad that I did. Not only have I saved myself a small fortune but I've got a car which is perfect for transporting my young family around safely and securely."
Founded in 1998, Motorpoint is the UK's number one car supermarket chain. It currently operates from five locations - Burnley, Derby, Glasgow, Newport and Peterborough. In 2007 Motorpoint increased sales and saved around 30,000 retail customers a total of £144m against the recommended retail prices to be found on franchised dealers' forecourts - an average of almost £5,000 per car. Last year, the company also repeated its achievement of selling a car into every post code area in the UK. With projected total annual sales of 35,000 units, Motorpoint has helped to change the face of car retailing in the UK offering motorists a vast choice of new and nearly new cars - almost all makes and models - at unbeatable prices. Motorpoint is currently listed at number 83 in the Sunday Times Top Track 250.
More at
www.motorpoint.co.uk
Comments