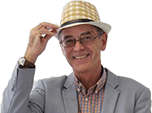 Old MINI diesel top of residuals league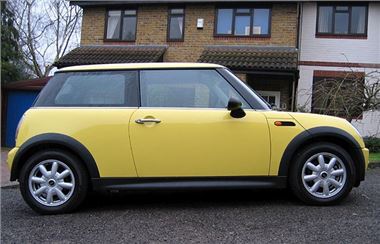 Worst performer, Alfa Romeo 166, retained just 12 per cent of its value after three years.
The Yaris powered 1.4 MINI One diesel is the UKs slowest-depreciating used car, according to new analysis of the residual values of three-year-old
vehicles carried out by EurotaxGlass's, publisher of Glass's Guide. It currently has an average trade-in value of 63.2 per cent, better than that of any other used car currently on sale.
This is the second year in succession that the MINI has topped the EurotaxGlass's annual residual value league table. Despite retaining its crown, the car's trade value has slipped from a peak last year of 71 per cent, equivalent to an additional £600 drop in value. This illustrates how no car is immune from the downturn in used car values, comments Adrian Rushmore, Managing Editor at EurotaxGlass's.
The factors that help make the MINI as close to recession-proof as possible in the current used car market are its strong image, reasonable running costs and its high levels of perceived quality, adds Rushmore. It also benefits from being seen as a good compromise for those who need to downsize from a larger, more expensive premium-brand offering.
New entries in the 2008 Residual Value Top 10 [listed below] are small, fuel-efficient and available to buy at low cost - models in tune with consumer sentiment as the UK economy slips into recession. Three-year-old examples of the Citroen C1, Toyota Aygo, Peugeot 107, and Smart are all affordable new entries - retailing between £4,000 and £5,000, and qualifying for lower levels of Vehicle Excise Duty.
The following table shows the top 10 three-year-old used cars that retain the greatest proportion of their original list price, expressed as a trade value.
Residual Value Top 10
Ranking - Manufacturer - Range and model(s) - Percentage retained value (2005/55 reg, 37,000 miles)
1 - BMW - MINI 1.4TD three-door and Convertible: 63.2 per cent
2 - Citroen - C1 1.0/1.4 TD three/five-door: 61.2 per cent
3 - Ferrari - F430 Coupe/Spider: 60.9 per cent
4 - Toyota - Aygo 1.0 three/five-door: 60.6 per cent
5 - Peugeot - 107 1.0 three/five-door: 57.4 per cent
6 - Smart - 700: 56.7 per cent
7 - SEAT - Leon 1.9TDI/2.0 TDi five-door: 55.4 per cent
8 - Lamborghini - Murcielago 6.2 Coupe: 55.2 per cent
9 - Toyota - Prius 1.5 Hybrid T4 five-door: 55.0 per cent
10 - Porsche - 911 Carrera 2/4 (997) Coupe and Cabriolet: 54.8 per cent
The EurotaxGlass's survey also identified those used cars that have the lowest retained value. Worst performing is the Alfa Romeo 166 which, after three years and 37,000 miles, has a trade-in value of just 12 per cent.
Obsolescence is the notable feature shared by the majority of the models in the Bottom 10, explains Rushmore. This situation is underlined by the presence of three cars bearing a Rover badge. The Vectra is in the process of being replaced, the SAAB 9-5 will reappear in a new guise next year, and the remainder have been out of production for some time. Ageing product lifecycles are the death-knell for the values of most used cars.
The most positive thing to say about the models in the Bottom 10 is that they represent unrivalled value for money. A three-year-old Rover 75 1.8T Contemporary SE with 37,000 miles had a list price of £22,700, and yet its trade value today is only £3,300. This means that it has depreciated by £19,400. In three years time a dealer is still very likely to offer a minimum of £1,000 in part exchange.
The following table shows the bottom 10 three-year-old used cars that retain the smallest proportion of their original list price, expressed as a trade value.
Residual Value Bottom 10
Ranking - Manufacturer - Range and model(s) - Percentage retained value (2005/55 reg, 37,000 miles)
1 - Alfa - Romeo 166 2.0/3.0/3.2 four-door: 12.0 per cent
2 - Rover - 75 1.8/2.5/4.6 four-door: 14.6 per cent
3 - Rover - 45 1.6/1.8/2.0TD and MG ZS 1.8/2.5 four/five-door: 15.9 per cent
4 - Saab - 9-5 2.0/2.3 four-door: 17.4 per cent
5 - Kia - Magentis 2.0 four-door: 17.5 per cent
6 - Vauxhall - Vectra 2.2 four-door: 17.8 per cent
7 - Jeep - Cherokee 2.4/3.7 five-door: 18.4 per cent
8 - Renault - Vel Satis 3.0 dCi five-door: 18.6 per cent
9 - Mitsubishi - Shogun Pinin 2.0 five-door: 18.8 per cent
10 - Rover - City Rover 1.4 five-door: 19.4 per cent
More at
www.glass.co.uk
Comments