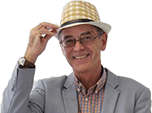 Motorpoint 83rd in Sunday Times Top 250

Motorpoint has featured strongly for a third successive year in the Sunday Times Top Track 250.
The car supermarket chain, which is currently celebrating its 10th anniversary, was named one of the best performing national car retailers by Fast Track - the organisation behind the listings.
Launched in 2002, the Top Track 250 ranks the UK's leading privately-owned mid-market companies based on their sales performance. Motorpoint came in at number 83, with annual sales of over £290m – up £50m on the previous year.
Says David Shelton, Managing Director of Motorpoint: "Motorpoint set out with the aim of becoming the UK's biggest and best car supermarket a decade ago. Our inclusion in the Sunday Times Top Track 250 rankings for a third successive year, I believe, confirms that when it comes to car supermarkets, Motorpoint is the clear market leader.
"Car retailing remains highly competitive, particularly in the current economic climate. However, Motorpoint continues to buck the trend by offering customers incredible value for money on new and nearly new cars backed by an equally incredible level of service. Based on our current performance, we expect to sell 35,000 cars this year, and even more next year, as ever more motorists look for an alternative to the traditional franchised dealer."
Founded in 1998, Motorpoint is the UK's number one car supermarket group. It currently operates from five locations – Burnley, Derby, Glasgow, Newport and Peterborough.
In 2007 Motorpoint increased sales and saved around 30,000 retail customers a total of £144m against the recommended retail prices to be found on franchised dealers' forecourts – an average of almost £5,000 per car. Last year, the company also repeated its achievement of selling a car into every post code area in the UK.
With projected total annual sales of 35,000 units, Motorpoint has helped to change the face of car retailing in the UK offering motorists a vast choice of new and nearly new cars – almost all makes and models – at unbeatable prices.
More at
www.motorpoint.co.uk
Comments