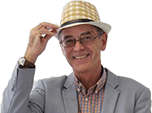 Fiat 'defies credit crunch'
The credit crunch has not put people off buying Fiat's cars so far, new figures have suggested.
The manufacturer announced its best results for four years in the UK after shifting 9,818 units in September.
In contrast, the Society of Motor Manufacturers and Traders revealed overall industry sales had dropped by 21.2 per cent, against the same month in 2007.
However, Fiat increased its market share by three per cent after the number of units purchased rose by more than half.
Commenting on the figures, managing director Andrew Humberstone said the company's success could be put down to its "eco-friendly cars", the "overall desirability" of its range and "the number of key dealer partners who exceeded their sales targets by more than 150 per cent".
He added the company was particularly well-positioned to cater to those motorists looking at downsizing as a result of the current economic downturn.
In other
motoring news
, Fiat announced last month an environmentally-friendly Panda had gone on sale in the UK.
Are you buying or selling? Click here to find out what Honest John has to say.
Comments