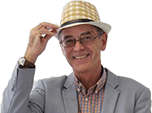 Bank Lends to Car Broker

It is still possible in these straitened times for a small business to get a substantial bank loan, as online business
www.Autoebid.com
discovered this week.
With hundreds of small firms going to the wall every week, the Daily Mail has launched a campaign to save struggling small companies from crippling bank charges and called-in loans, and the Federation of Small Businesses has warned that many more firms risk folding if they can't access affordable finance.
The plight of small businesses has also jumped to the top of the political agenda, with the government announcing plans to bring bank bosses and business leaders together in a bid to prevent more small firms getting into dire straits.
But AutoeBid.com, a 'reverse auction' site that enables car dealers to compete against each other to offer customers the biggest discount, is rewriting this 'bad banking' story. It has secured a substantial long-term business loan from the Royal Bank of Scotland and, as a result, is set to expand its operation and develop its online services.
The economic downturn is also sending shivers down the spines of staff working at small firms: SMEs now employ over 13 million people but unemployment is rising at the fastest rate for 17 years. By contrast, the new financing package from RBS will enable AutoeBid to employ three more staff.
Amin Saleem, AutoeBid's founder and MD, says: "For small firms fighting the downturn, access to finance can mean the difference between 'business as usual' and bust. This new package from RBS means we can expand and improve our operation, bring more people onto the payroll, and continue to offer spectacular savings to consumers looking to buy a new car."
AutoeBids's 'reverse auction' service is for private and small business buyers of new cars and light commercial vehicles (LCV). With access to over 1,500 motor dealers in the UK, AutoeBid can supply any known make of car or LCV at a substantial discount from the manufacturer's recommended price. Prospective buyers simply state the make and model required and the maximum price they are prepared to pay, forcing suppliers into a bidding war for their business.
As a benchmark for both buyer and supplier, the site displays a discounted guide price for every vehicle. All of the 2,000 plus cars and LCVs that have been sold since the site went live in 2003 have been below the already discounted buyer reserve price.
Auctions can be concluded in as little as two days, saving the buyer considerable time and aggravation and enabling dealers to sell their stock quickly with virtually zero marketing costs. All vehicles can be delivered direct to the buyer's door and AutoeBid charges the buyer a commission of up to £295 plus VAT, but only after the deal has been completed to their customer's complete satisfaction.
More at
www.Autoebid.com
Comments