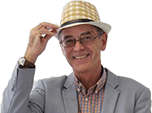 New System Helps Drivers Buy Their Company Cars

Drivers will be able to buy their company cars as they are being defleeted thanks to
a new feature added to a successful e-commerce disposal platform.
The Driver Sales Website is a new facility in epyx's 1link Disposal Network
platform, used by large fleets such as car leasing companies to control their entire
defleeting process online.
The new option works fully automatically based on a series of parameters chosen by
the fleet manager. As the vehicle becomes due for disposal, an e-mail is sent to the
driver asking them current details about the car such as its mileage and road fund
licence expiry date.
A buying price is then generated by the platform based partially on current CAP
valuations but also by taking into account prices achieved for similar vehicles on
the same fleet recently.
The fleet offering the car is also able to offer options such as finance and
warranty products through the platform it is desires.
Ken Trinder, head of business development for epyx, said: "The Driver Sales Website
is a facility that has really caught the imagination of fleets very quickly and we
have many existing and new users of the system who are keen to adopt it.
"For fleets, selling direct to drivers in this way is the lowest cost and most
direct route to realise the value of a vehicle when it comes to disposal time, while
many drivers are keen to buy their car at a competitive price either as their main
or a second car."
1link Disposal Network forms a component in the 1link cradle-to-grave fleet vehicle
life cycle with e-commerce platforms covering vehicle procurement, service and
maintenance, taxation and rental.
About epyx
epyx specialises in IT solutions for the automotive sector. Its best-known products
are the 1link e-commerce platforms.
1link products improve the efficiency of major fleets and their suppliers, covering
functions including vehicle procurement, maintenance, hire, disposals and
relicensing. 1link has been adopted by leasing fleets totalling a parc of over two
million vehicles, more than 12,000 service providers, and the majority of UK's top
50 vehicle leasing companies and motor manufacturers on behalf of their franchise
dealer networks.
epyx also produces bespoke e-commerce solutions for a number of market-leading motor
industry brands.
More information at
www.1link.co.uk
Comments