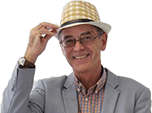 Used Car Values Crash in June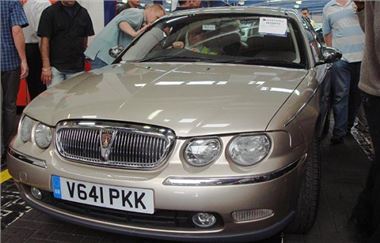 The latest report from leading vehicle auction company, British Car Auctions (BCA) shows that used car values tumbled in the second quarter of 2008, with the BCA Index falling by nine points – the biggest fall recorded in 3½ years. This latest report follows the retail sales figures released yesterday which showed a 3.9% drop in June, the sharpest monthly decline since 1986 when this ONS (Office for National Statistics) data was first released.
BCA's report shows overall Used Car values fell to £5,332 in Quarter 2 2008 – a fall of £390 compared to Quarter One when the average value was £5,722. As a result, the BCA Index also fell and is now equivalent to 111 points, down from its highpoint of 120 last quarter. Despite this, Quarter 2 2008 is two points ahead of the same period in 2007 when values averaged £5,218.
Specific data for June also shows that average used car values had their most difficult month to date, with all sectors falling compared to May's figures. Values in the fleet & lease and part-exchange sectors fell by over 3% and nearly 5% respectively. Indeed, year-on-year data suggests that values have now stalled with little prospect for improvement in the next two quarters.
BCA Communications Director Tony Gannon commented "It is no surprise to see values under pressure in Quarter 2 – we have seen average prices fall in the same period in previous years, although not as far or as fast. What is more important now is seeing if the market will bounce back in quarter three as it has in previous years. This makes next quarter's Index figure critical for industry watchers hoping to predict the medium to long-term prospects for used car values – and by inference – used car demand."
Gannon continued "June was a particularly tough month and we expect to report more of the same for July. Despite this, the demand is still there for good quality product if it is valued in line with market sentiment."
Used Car Values fall in June
BCA's June figures show that average used car values fell after staging a small recovery the previous month. Across the board, June averaged £5,126, down by £336 from May values on stock that was of a similar age and mileage profile.
Average used values for fleet & lease and part-exchange cars both fell by over £200 in June, while nearly-new values fell significantly after climbing in May.
The Fleet & Lease sector
Average values for fleet & lease used cars again fell quite sharply from £6,428 in May to £6,189 in June, a drop of £239 in a month with similar age and mileage profiles. The average decrease was equivalent to -3.7%, on the back of a 3.2% fall the previous month.
The Part-Exchange Sector
Average part-exchange values fell by £115 (4.9%) to £2,231, the fourth consecutive monthly fall. Average values are now over £200 – around 8% - behind those recorded in January.
Nearly-New
Nearly-new values fell by nearly £3,000 to £14,192 in June compared to May.
More at
www.bca-europe.co.uk
Comments