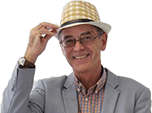 Danger of Retained V5s

A number of brokers have been obtaining fleet discounts on vehicles which they have been passing on to members of the public by registering the vehicle to a fleet for 4 - 6 months.

This means that the buyer does not become the official 'Registered Keeper' of the vehicle for 4 - 6 months and sometimes longer.

Now it has come to my notice that some cars sold in this way are being repossessed after it turns out that the 'fleet' did not pay for them outright with the customer's money, but instead bought them on HP then reneged on the payments.

If the source of the car to whom the customer paid their money then goes into liquidation, there is virtually no chance of the customer getting his or her money back.
Comments