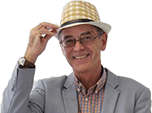 STORMY ECONOMICS HITS USED CONVERTIBLE VALUES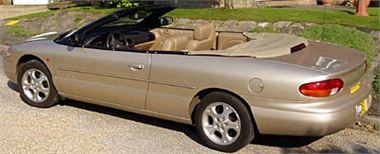 Those looking for an affordable route to wind-in-the-hair motoring this summer are spoiled for choice, reports EurotaxGlass's. The publisher of Glass's Guide states that, for the second year in succession, prices of used convertibles have underperformed - failing to climb as
usual during spring and then reaching a peak well ahead of the seasonal norm.
A record supply of drop-tops within the used car market is having an impact, but so too is the UK's deteriorating economic climate, contributing to a pattern of falling demand and softening prices across the second-hand market as a whole.
Jeff Paterson, Chief Car Editor at EurotaxGlass's, explains that, up until 2007, values of used convertibles would normally rise by around 10 per cent between March and early June, before holding steady through to early August. "This year and last the pattern has become very different," he says. "Lacklustre trade and retail demand has meant prices have been rising by half their normal level during spring and, despite the onset of warmer weather, they are now starting to slide."
A number of factors are to blame, suggests Paterson. "The credit crunch is inevitably playing a part, and convertibles are particularly vulnerable to consumer belt-tightening as they are seen as a luxury purchase. They are also often less fuel efficient than conventional saloons and hatchbacks - not a particularly desirable trait given widespread fears about spiralling fuel prices. While some models are available with more economical diesel engines, these examples remain scarce on the second-hand market."
A dramatic improvement in choice is also affecting prices. "We have seen a marked increase in supplies of convertibles within the used car market, largely as a result of the record numbers registered over recent years. Sales of new convertibles have consistently exceeded 100,000 each year since 2003, and reached an all-time record tally in 2004. These cars are now arriving on used car forecourts in sizeable numbers, and greater choice inevitably puts pressure on values, especially now that demand is easing back," says Paterson.
The convertible segment's share of total UK registrations rose from 0.8 per cent in 2000 to 2.3 per cent in 2007. This represents an increase of 24,500 units, or 130 per cent. A key driver for this growth has been the arrival of the coupe-convertible ('CC') - cars featuring a retractable hard-top. In 2000 only 7 per cent of registrations were of this type, but seven years later the CC accounted for 54 per cent of convertible sales.
For more information visit EurotaxGlass's online at
www.eurotaxglass.co.uk
(trade),
www.glass.co.uk
(consumer).
Comments