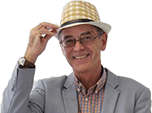 New Regs Crack Down on Rogue Traders

The Government is set to crack down on dodgy second hand motor traders that are damaging customers' perceptions of the industry. A study* for The Department for Business found that the fear of being ripped off could be impacting honest second hard car dealers:
65% of Britons think that second hand car dealers are likely to rip them off
Almost a fifth of people have felt pressured into buying by a car salesman (of those, one in 10 bought the car even though they wouldn't have done otherwise).
Eight out of 10 Britons would be more likely to buy from a second hand car dealer if they knew there were stricter laws in place to monitor and punish those who treat customers unfairly
The Consumer Protection Regulations (CPRs) will come into force on 26 May. The CPRs could represent one of the biggest changes to consumer law in decades and will better protect the industry.
The CPRs will apply to all businesses that trade directly with consumers – including second-hand car dealers, car rental firms and mechanics. They will ban 31 types of unfair sales practices outright including posing as a private dealer, bogus closing down sales and faking credentials. They will also, for the first time, establish a catch-all duty not to trade unfairly, closing loopholes that rogue traders have previously been able to exploit.
A separate survey of small businesses** showed just how financially important it is to treat customers fairly, with 54% saying the biggest benefit of doing so is that it brings repeat business and 42% saying it guarantees word-of-mouth recommendations.
Consumer Affairs Minister Gareth Thomas, said: "Honest traders understand the value of treating customers fairly and they've had enough of losing profit to rivals using underhand tactics to get ahead. The Consumer Protection Regulations will deliver better protection for consumers, cut red tape and put in place a simpler and clearer consumer law that will be easier to interpret and enforce."
Trading Standards and the OFT will enforce the new law. A wide range of sanctions will be available to them, depending on the seriousness of the offence, from guidance and codes of conduct to unlimited fines and lengthy prison sentences.
Whilst the majority of businesses do trade fairly and may not have to change their practices, it's important that all companies are familiar with the new law and how it will affect them. For more information on the Consumer Protection from Unfair Trading Regulations, visit
www.businesslink.gov.uk/unfairtrading
.
*Survey of 2,008 UK adults conducted February 2008 by tickbox.net. A full copy of the survey is available.
**Survey of 270 small business leaders conducted in February 2008 by tickbox.net. A full copy of the survey is available
The Consumer Protection from Unfair Trading Regulations implement the Unfair Commercial Practices Directive which establishes consistency of trading across the EU, making it easer to market goods and services to an internal market of 460 million consumers.
The Government is investing approximately £7.5 million in new specialist Trading Standards 'scambuster' teams. These teams will tackle the real crooks that deliberately set out to defraud consumers. They will be at the forefront of using the new Consumer Protection Regulations.
The legislation will primarily affect businesses across the UK who trade directly with consumers or whose products are used by consumers and cover goods, services, obligations and contractual rights wherever trading takes place including on the high street, online, by phone or via TV. BERR believes there are around 750,000 affected businesses in total in the following sectors:
o Second-hand motor trade
o Timeshare and holiday clubs
o Home maintenance, repairs and improvements
o Betting, competition and prize draws
o Sale and repairs of motor vehicles
o Retail
o Hotels, restaurants and take away food services
o Rental of automobiles
o Rental of sports and recreational equipment, incl. TV and video rentals
o Dry cleaning, hairdressers, beauty treatments and physical well-being
The Department for Business Enterprise and Regulatory Reform helps UK business succeed in an increasingly competitive world. It promotes business growth and a strong enterprise economy, leads the better regulation agenda and champions free and fair markets. It is the shareholder in a number of Government-owned assets and it works to secure, clean and competitively priced energy supplies.
Comments