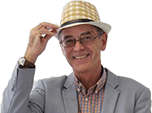 USED CAR BUYERS URGED TO DEFY THE CREDIT CRUNCH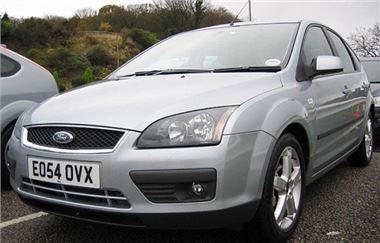 Reports of a global credit crunch might be causing some consumers to tighten their financial belts but, according to EurotaxGlass's, now is the ideal time to buy a used car.
The publisher of Glass's Guide to Used Car Values reports that the change of registration plate in March has led to a significant influx of part-exchanged cars and put residual values under increased pressure. "Conditions for buying a used car are at their most favourable for some years, with consumers now more likely to find the model they want, at a price they can afford," comments Adrian Rushmore, Managing Editor at EurotaxGlass's.
Rushmore predicts used car prices will fall, on average, by at least three per cent during May. This follows a steady erosion of prices since October of last year at a slightly more accelerated rate than for the same period 12 months earlier.
"The deterioration in market conditions has conspired to increase depreciation," he says. "The average three-year-old car will lose around £700 more from its original new price in 2008 compared to 2007, and this is reflected in the lower prices that dealers are asking for cars."
Buyers can also still benefit from affordable vehicle finance deals, which remain readily available across much of the UK in contrast to the more difficult borrowing conditions constraining sales activity within the housing market.
"Consumers looking to buy a used car today are likely to be given the red carpet treatment," continues Rushmore. "The choice of cars on offer is greater than at any point so far this year, and the post-Easter period marked a significant downward shift in retail activity. This has meant the balance of bargaining power has shifted in favour of the prospective buyer."
Dealers are increasingly willing to 'do a deal'. "They are currently trying to manage the oversupply of stock without edging back prices," he adds. "However, many are more anxious to have cash in the bank, and are unlikely to refuse any reasonable offer."
The increase in supply of used cars also has implications for those looking to sell or part-exchange their car. "In most instances, current dealer stocks are more than adequate to meet demand, so the best prices will only be paid for those vehicles that offer a desirable combination of popular colour and specification, and are also in excellent condition. If, for example, there is a need to rectify any damage to bring the car to a marketable condition, they are likely to mark down its value more heavily at present. Buyers without a part-exchange are in a strong bargaining position," Rushmore concludes.
Auction news confirming this at
www.honestjohn.co.uk/news/item.htm?id=4673
In the UK, EurotaxGlass's provides valuation data direct to consumers, via the 'Glass's Motoring Guide' website at
www.glass.co.uk
.
Comments