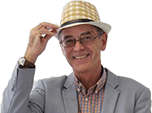 Warning of UsedCar Internet Scams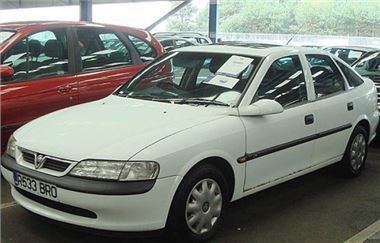 With more used car buyers choosing to shop online, HPI is warning of internet scams. HPI, the leading independent vehicle information provider is highlighting a spate of online scams involving non-existent vehicles being sold online using fraudulent vehicle checks.
"We are urging used car buyers to be just as vigilant when buying online, as they would be using any other method," explains Nick Lindsay, Director of HPI. "A number of customers have been victims of online fraudsters, paying for vehicles that the seller claims is with a shipping company. However, the buyer hands over the cash in good faith and the car never turns up, leaving them seriously out of pocket."
Honest John is hearing of around 20 attempts at this fraud every week.
One unsuspecting buyer learnt this lesson the hard way. An HPI customer had found the car they wanted and the seller provided him with a copy of an HPI Check. Thankfully, the customer asked HPI if it was genuine and HPI quickly spotted that the reference number related to a genuine check, but the results had been changed.
The seller had claimed that the car was out of the country, but was located with a shipping company ready to import back to the UK. The buyer had been instructed to transfer payment for the car to a third party holding company on the understanding that the money would only be released to the seller once the buyer had received the car and was happy with the purchase. Unfortunately, when the sale went ahead and the car never materialised, leaving the buyer £8,000 worse off.
Nick Lindsay adds, "We investigated this case further and found that the vehicle was legitimate and was still for sale, sitting on the genuine dealer's forecourt. These criminals are usually operating in Portugal, Spain and Eastern Europe and use fraudulent credit cards to make HPI Checks. Having obtained the DVLA details of genuine vehicles they have seen for sale they then go online themselves to sell phantom cars they don't even own."
HPI is getting an increasing number of queries from potential buyers who have seen cars for sale online, often being advertised for up to 50% of the real value. Continues Nick Lindsay: "If the car sounds too good to be true for the price, that's probably because it is. In some cases, buyers are prepared to fly out to inspect the car they are interested in, but the vendor always finds an excuse as to why this is not a good idea. As more and more people choose the convenience of buying cars online, it is more essential than ever that they do their own HPI Check. Don't take everything a seller says on face value and we advise buyers to never purchase a vehicle without either seeing themselves or having had inspected by an independent expert."
Honest John warns, "The way to get suckered is to think you are getting an impossibly good deal. But if the deal is too good to be true it usually isn't. Particulary if it involves some complicated story requiring you to hand over money to a third party. Some people are so greedy they simply can't resist. It's a classic scam."
HPI website
www.hpicheck.com
Comments