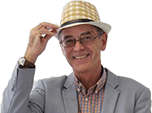 Seven Seats for Five Quintuplets
On Friday 22nd February, Dmitry Artamkin and his wife Varkara introduced their quintuplets to their new transport – a Kia Sedona supplied by Kia Motors UK.
The Russian couple became parents to five daughters last November - Elizaveta, Alexandra, Nadezhda, Tatiana and Varvara – the first quintuplets to be born in the UK for five years.
Kia Motors offers unique discounts and deals to parents of multiple births and was keen to support the family with the offer of a new Sedona. Even though the special deals only apply to UK residents, the car manufacturer has arranged a long term car loan for the couple for the remainder of their stay in the country.
Stephen Kitson, Director of Communications for Kia Motors UK, comments: 'When we heard about Dmitry and Varkana and their new quintuplets, how could we not lend a hand? The Sedona should give them all the room they need for their new family."
Dmitry expressed his thanks to Kia as the car was handed over.
More at
www.kia.co.uk
Comments