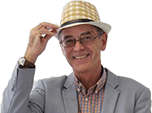 PRESS DAY TICKETS FOR MOTOR SHOW: £100 each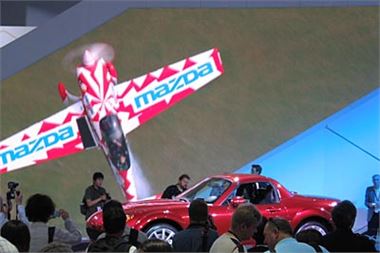 BE THERE AS THE HOTTEST NEW CARS ARE UNVEILED.
Public granted exclusive access to Press Day at the British
International Motor Show
Just 500 tickets - on sale now at
www.britishmotorshow.co.uk
For the first time ever, members of the public will be invited to join the world's automotive media for the prestigious Press Day at the British International Motor Show, to be held on 22 July at ExCeL London.
Just 500 tickets are available to buy, granting the lucky holders exclusive access to the Show on the day when numerous new models will make their global debuts in front of the international press pack. Press Day visitors will also be the very first to experience the thrill
of the Show's many attractions.
Press Day traditionally precedes the Show's public opening, but this ground-breaking initiative gives members of the public the chance to witness the covers being pulled off 2008's hottest new cars and concept vehicles. The world's industry leaders will be present to announce their companies' future plans and ambitions, reported live by media from across the globe.
This year's Motor Show is set to build on the success of the 2006 event, when the exhibition moved back to the capital. Over 500,000 visitors are expected to attend this year's Show at ExCeL London, where up to 20 world premieres will be seen. As well as the excitement on exhibitors' stands, Show-goers will also find a wide range of interactive attractions, including the Heritage Enclosure, Supercar Paddock, Greener Driving Pavilion, Drift School and Mazda's Zoom-Zoom Challenge.
Press Day tickets cost £100 each, and are available now by calling 0871 230 5588 or at
www.britishmotorshow.co.uk
.
Comments