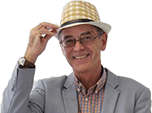 NEW CAR TAX RULES WILL HIT RESIDUAL VALUES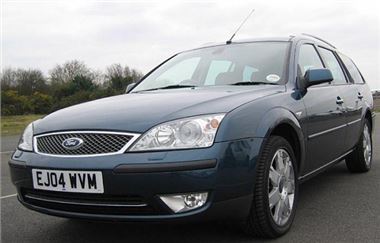 - ONCE BUYERS COMPREHEND THE ADDITIONAL TAX BURDEN
According to EurotaxGlass's, the 98 per cent increase in Vehicle Excise Duty (VED), recently announced by the Chancellor for some cars up to 7 years old is certain to have an impact on their residual values - but only when potential buyers make sense of the complex new rules, and identify those vehicles worst affected.
The cars that will experience the biggest jump in VED are those emitting over 226g CO2 per km, registered after 1st March 2001 but before 23rd March 2006. These cars, which move from the current band F to the new bands L or M, will see their VED jump from £210 to a minimum of £415 from next year - a significant amount relative to their likely value.
"As prices for older cars reduce over time, the tax burden comes into greater focus for prospective buyers, affecting demand and values," comments Adrian Rushmore, Managing Editor at EurotaxGlass's. "Such a sharp rise in VED could well have implications for the used car market in the coming months and years, but much will depend on customers' understanding of the changes."
Rushmore suggests that widespread uncertainty about the detail of the VED changes is likely to reduce the likelihood of any dramatic falls in values for the affected cars in the short term. However, he also reports that these same vehicles are already becoming characterised by above-average rates of depreciation.
"We have seen a widening differential in used values between high and low polluters in the last two years, in particular because of increases in fuel costs - high polluters are usually also high consumers of fuel.
The latest rises in VED will increasingly be viewed as an integral part of overall rises in motoring costs for high polluting cars, putting their values under further pressure."
About EurotaxGlass's
William Glass first published Glass's Guide to Car Values back in 1933. Today, EurotaxGlass's International AG is Europe's leading supplier of automotive intelligence; a group with unrivalled resources and market knowledge.
The company operates in 30 countries and offers a wide range of automotive data products and solutions that are used at every stage of the vehicle lifecycle. They include used car valuation and forecast data, technical and specification information, fleet management tools, and collision repair estimating and bodyshop management systems. Currently, the fastest-growing part of the company is the EurotaxGlass's Market Intelligence Unit (EGMIU), which provides bespoke data and analysis for the pan-European automotive industry at large. In the UK, EurotaxGlass's also provides valuation data direct to consumers, via the 'Glass's Motoring Guide' website
(
www.glass.co.uk
).
For more information visit EurotaxGlass's online at
www.eurotaxglass.co.uk
(trade),
www.glass.co.uk
(consumer).
Comments