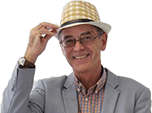 FIAT'S COOL FLAGSHIP STORE NOW OPEN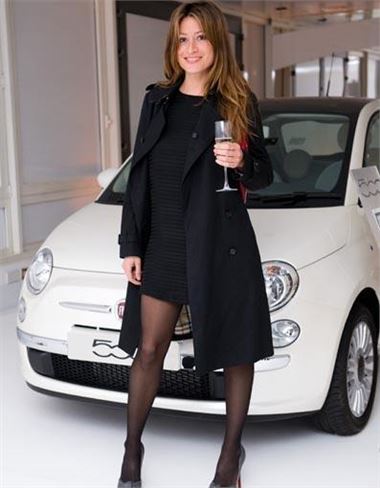 Fiat Group Automobiles UK Ltd last night (Tue Mar 11) opened a stylish new Flagship Store in London's West End - with a design exhibition and a VIP party. Guests included Rebecca Loos.
The showroom, at 105 Wigmore Street W1, features a cutting-edge interior of chrome and glass which provides a superb backdrop to the range of Fiat cars on display.
The company took the car world by storm in January when it launched the iconic new Fiat 500 by 'flying' it in one of the capsules on the London Eye.
Fiat plans to establish the Flagship Store as a 'cool' place for car buyers and Fiat enthusiasts, as well as marketing it as a venue for corporate meetings, fashion shows, art and design exhibitions, and a lavish set for film makers.
Broadcast giant CNN has already booked the Fiat Flagship Store for a seminar for the automotive world's leading marketers and media opinion-formers.
The opening night also featured a 'Fiat Workpop 500' exhibition showcasing the work of 22 young designers who are competing to design an accessory for the Fiat 500 that will go into mass production and eventually on general sale.
Top international designer Ron Arad, Head of the Design Products Department at the Royal College of Art, and chairman of leading Italian homeware group Guzzini, is heading the competition's panel of judges.
Ron Arad attended the Fiat Flagship Store opening night along with Roberto Giolito - the designer and 'father' of the Fiat 500 - Andrew Humberstone, managing director, Fiat Group Automobiles UK, and Elena Bernardelli, marketing director, Fiat Group Automobiles UK.
Elena Bernardelli said: "The Fiat 500 Workpop exhibition, and our relationships with the London Design Museum, where the new Fiat 500 is being exhibited, and the London Design Festival, which we sponsor, reflects Fiat's enthusiam to interact with our style and design
partners."
For more details on the Fiat Flagship Store go to
www.fiat.co.uk/flagship
Consumer demand for the Fiat 500 - Car of the Year 2008 - is so high that manufacturing capacity is being increased from 500 to 750 units a day.
At the recent Geneva Motor Show, Fiat unveiled a high-performance 500 Abarth model with a 135hp turbocharged 1.4 engine. The Abarth 500 will go on sale in mainland Europe this summer.
For more details on the Fiat range go to
www.fiat.com
To configure a Fiat car to your personal specification, go to
www.fiat.co.uk/showroom
The London Design Festival is now in its sixth year and has become a fixture on the international creative calendar.
With more than 200 projects and audiences reaching 300,000 it has quickly become one of the most important design events in the world.
For more details please go to
www.londondesignfestival.com
Comments