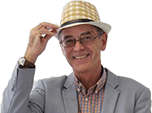 'FIAT 500 WORKPOP' LONDON EXHIBITION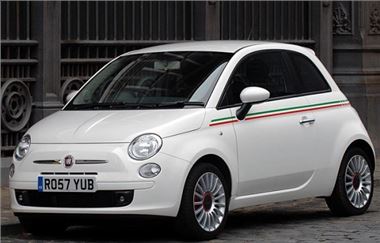 'FIAT 500 WORKPOP' DESIGN COMPETITION ENTRIES GO ON SHOW AT LONDON EXHIBITION
A group of 22 young designers are competing to create an accessory for the new Fiat 500 - and their work will be exhibited to celebrate London Design Week (March 9 to March 14).
Ideas and designs for the 'Fiat 500 Workpop' going on show at the new Fiat Flagship Store at 105 Wigmore Street include a shopping bag that fits on the back seat of the car and converts into a trolley for street use, a gear-stick clip, and cool sunglasses!
Top international designer RON ARAD, Head of the Design Products Department at the Royal College of Art, and chairman of leading Italian homeware group Guzzini, has agreed to head the competition's panel of judges.
Technical drawings of the entries, and biographies of the designers, can be viewed in the Fiat Flagship Store at 105 Wigmore Street, W1U 1QY, from Tuesday March 11 until Friday March 21, when five designs will be chosen and made into pre-production prototypes.
During the 10-day exhibition, visitors to the showroom can vote for the designs they like best, and THREE chosen by the public will go forward together with TWO selected by the judging panel.
The five prototypes selected will then be exhibited in the Fiat Flagship Store during September to coincide with the London Design Festival (September 13 to 23) - where Fiat Group Automobiles UK will again be a sponsor.
After the judges have chosen the winning design, it is to be manufactured for the high-style Fiat Guzzini catalogue.
The new Fiat 500 was launched in the UK with a spectacular celebrity event at the London Eye on January 8 at 8.00pm - 500 hours into 2008. The cool City car, with its low CO2 emissions, has already captured the hearts of the car-buying public.
The Fiat 500 is currently on show at the London Design Museum as part of the Brit Insurance Designs of the Year exhibition.
For more details please go to
www.fiat.com
and
www.designmuseum.org
You can customise, accessorise and configure a FIAT 500 to your own taste using the tools at
www.fiat.co.uk/Showroom
It's good fun and works well.
FIAT 500 specific website:
www.fiat500.com
Founded in 1912, Guzzini is a leader in the manufacturing of household articles and recognised by its distinctive style, where the aesthetic meets the functional and innovation meets traditional Italian design.
The best names in international design work with Guzzini thanks to the company's ability to combine quality and beauty that gives a new dimension to the domestic landscape of food and tableware.
For more details please go to
www.fratelliguzzini.com
The London Design Festival is now in its sixth year and has become a fixture on the international creative calendar.
With more than 200 projects and audiences reaching 300,000 it has quickly become one of the most important design events in the world.
For more details please go to
www.londondesignfestival.com
Comments