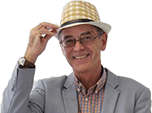 Budget Car Tax Trap hits less wealthy car drivers hardest

A 'CAR TAX TRAP' created by the latest budget will hit the existing drivers of typical family cars, from next year, but fail to address the real issue of older and bigger polluters on today's roads.
That's according to CAP, the UK automotive industry's provider of benchmark used car values and technical data.
Hardest hit of all will be drivers of the automatic variants of larger-engine cars up to seven years old who will be hit by a double whammy of huge increases in Vehicle Excise Duty and more rapid depreciation which could severely affect values.
(This is because the higher rates will apply to all cars first registered from March 2001, not just to high emitting cars first registered after March 2006, as previously. HJ.)
CAP believes that next year's proposed increases in Vehicle Excise Duty are ill thought out due to their disproportionate impact on 'ordinary' used car drivers while doing nothing to encourage the drivers of older 'dirtier' vehicles to switch into newer more efficient cars.
To illustrate this CAP experts point to the example of a Volkswagen Passat 2.0 automatic registered since March 1 2001 (Y registration). From next year the owner of this car will face a VED cost of £415 - almost double the current tax disc price of £210. In contrast, the same model registered before that date will only attract an increase in VED based on the standard rate of inflation.
Mark Norman of CAP argues that the new rules unfairly penalise many thousands of drivers by trapping them into paying big tax rises without offering the opportunity to make informed choices about which car to choose. He contrasts it with last year's introduction of a Band G VED charge for higher emission vehicles. That rule applied only to new cars purchased after the announcement - giving drivers the opportunity to research which vehicles would attract the highest VED charge, thereby giving them the opportunity to choose a vehicle attracting lower car tax.
He said: "No matter which way you look at the new VED rates, they trap many existing drivers into paying substantial hikes in car tax while perversely leaving older, more polluting cars alone.
"The impact will be felt hardest by the typical driver of larger family cars of medium age and especially those with automatics because they tend to be slightly less fuel efficient and therefore produce more carbon dioxide.
"Many of these cars will be worth around £2,000 to £2,500 in the trade and the cost of a tax disc will be around 15 to 20 per cent of the car's entire value. That will inevitably reduce their value substantially and therefore existing owners face the double whammy of bigger tax and a lower re-sale value.
"We understand and support the principle of pegging fiscal measures to environmental impact but this measure is inconsistent because it leaves truly inefficient vehicles to escape all but an inflationary rise in VED. Nor do the new measures take any account of the actual pollution caused by the vehicle because low mileage users will be penalised at exactly the same rate as the high mileage driver.
"And the impact on drivers' pockets will also extend to the value of their vehicle itself. We are not talking about luxury vehicles but ordinary family cars with a typical value of £3,000 or less. In years to come these new VED rates will come close to writing off the value of many of these cars."
More at
www.cap.co.uk
Comments