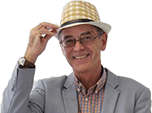 BLUE IS THE NEW SILVER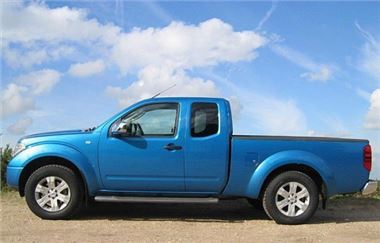 While silver is often quoted as the most popular shade for new cars, when it comes to used cars, blue is the colour according to new research by BCA.
When BCA analysed the colour spread of over 125,000 vehicles last year from a huge range of sources, hundreds of individual colours were recorded, ranging from Antique Green to Zambesi Silver.
Once sorted into broad constituent colour groups, blue was most popular colour, but only by a fraction of a percentage from silver.
BLUE 23.40%
SILVER 23.30%
RED 12.60%
BLACK 12.50%
WHITE 9.50%
GREEN 9.00%
GREY 6.70%
GOLD 0.80%
YELLOW 0.80%
MAUVE 0.55%
BEIGE 0.53%
ORANGE 0.32%
BCA's UK Operations Director Simon Henstock commented "While colour is a critical factor for new car buyers, our research shows it doesn't rate nearly as highly with used car buyers when it comes to making a purchase decision."
"BCA's annual Used Car Market Report* shows that when motorists chose their last used car, price was the most important factor (54%), with 'make/model' (42%) and 'low mileage' (34%) the next most important factors."
"Other strongly influencing factors included the age of the car at 23%, the body type at 20% and the specification and the insurance group both at 15 and 13% respectively. The colour of the car was only deemed important by 8%."
"In the wholesale market, however, whatever the age and mileage may be, the most important factors are condition, specification and presentation. Colour becomes important to professional buyers once the other factors are satisfied and while there are no hard and fast rules, the colour needs to match the car. "
"As a general rule, good metallic colours always sell well, particularly when paired with a decent set of alloy wheels. And underlining the growing numbers of women buying used cars, we are also seeing softer colours and finishes such as lilac, mauve and pearlescent becoming more popular."
"Smaller hatchbacks and city cars can carry off brighter colours with ease, but remember that highly fashionable colours can quickly become deeply undesirable. With this in mind, the Limited Editions with over fussy colour schemes tend to date quickest."
"In the upper medium and mini-MPV sectors, most metallics go well, but nothing too garish. Large slabs of bright colour can be hard on the eye, while at the other end of the colour scale, black looks funereal. In the rugged 4x4 market, buyers like utilitarian colours – greens, greys and yellows work well."
"For larger executive and prestige models, stick to popular colours but in sober shades – metallic silvers, blues and greens for example. With the best will in the world, any large car in cream or beige looks like a taxi after three years which may limit its potential audience of buyers."
"Sports models can carry off bright aggressive colours with ease – think Ferrari Red or Lamborghini yellow – but also work with a range of more mainline metallic shades – silvers, greys, blacks and, of course, the famous British Racing Green."
Henstock concluded "As used car buyers cannot specify the colour they want, they choose the best combination of model, specification, age, mileage and condition for their budget and get the most attractive colour they can. The message for new car buyers is choose a colour scheme that will attract buyers when you come to sell the car, rather than one that will have only a limited appeal."
* Survey of 2,903 UK adults (17 and over) conducted for BCA by BMRB, June 2007
More at
www.bcaeurope.com
Comments