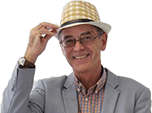 Bangkok Motor Show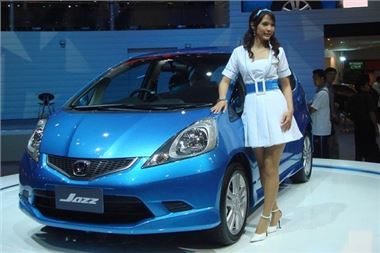 The Bangkok International Motor Show at BITEC opened yesterday 28th March and lasts until 8th April. Admission is 80bhat per adult and around 1,5000,000 visitors are expected to attend, compared with 500,000 to the forthcoming London International Motor Show.
Mercedes offered the biggest and best entertainment, but star of the show was the new Honda Jazz, now on sale in Thailand at prices from 550,000 baht to 695,000 baht (£9,016 to £11,393 in English money at baht 61/£1). All Thai Jazz come with the 120PS 1,497cc I-VTEC engine, and CVT autos start at 587,000 baht (£9,623). The recipe is the same as before, with versatile 'magic seat' interior, but now a much better dash including space for an integrated satnav screen, better visibility and fresher exterior looks.
Thailand is currently engaged in a massive expansion of mass public transport, being subsidised by a 5 baht a litre levy on fuel, now up to 32 baht a litre (52p), twice the price it was five years ago, but still less than half the UK price. Consequently the theme of the show was economy, with gas conversions everywhere, GM showing a 65% CNG / 35% diesel conversion of the Chevrolet Colorado and glamorous new sports and luxury hybrid showcars from Lexus and Toyota.
Toyota, of course, featured, its new Corolla Altis, sharing some of the look of the handsome Camry and even showed a tricked out and very mean looking touring car racer based on the new car.
Hyundai showed its new rear-drive, 2.5 litre diesel H-1 van-based MPV, destined for the UK this summer and its Velostar concept coupe. Nissan had new variations of its TIIDA B sector car and Intima prototype of the new Teana. Ford showed a 4-door Verve, to be built in Thailand in 2009, but only pre-facelift Focus IIs. Mazda had its new CX-9 seven-seater SUV that comes with a 273PS 3.7 litre V6 or the 238PS 2.4 litre turbo from the CX-7. BMW vied with Mercedes, Lexus and Audi for premium car customers, pulling the wraps off its X6 in Asia for the first time. Mitsuka proudly revealed a new luxury car with an ostentatious front a bit like a 1950s Austin Princess.
But something I hadn't seen before and getting a lot of attention was the new 340,000 baht (£5,725) Malaysian assembled Naza Forza (basically the Chinese Hafei Lobo). This is a small hatchback 3,633mm x 1,563mm x 1,533mm with a proper (Toyota derived?) twin chain cam 1.1 litre engine developing 65ps and unusual styling incorporating the front turn lights into the bases of the screen pillars.
The accessories hall had some useful kit too. Land Rover Discovery 3 owners are faced with a spate of underslung spare wheel thefts and I found the answer to that in the form of a thief-proof through lock, designed for pick-ups but equally applicable to the Disco 3.
Anyone who needs one please e-mail me at
letters@honestjohn.co.uk
and we'll see what we can do about importing a batch.
More pix and details of Honda Jazz II, Toyota Corolla Altis II, Naza Forza, Hyundai H-1, Mazda CX-9 in car by car breakdown at
www.honestjohn.co.uk/carbycar/index.htm
Comments