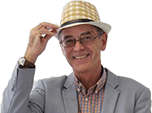 100 DISTRESS SALES A WEEK FROM EMIGRANTS

A boom in the secondhand car market is being fuelled by record levels of emigration*, with online car buying website webuyanycar.com announcing that among its weekly cars purchased over 100 of them are from people leaving the country for a new life abroad.
Tony Hinkley, director explains: "Over the last year we have seen a significant rise in the number of people selling their vehicle to move abroad. They are often in a hurry to release the cash so they can put it towards funding their move."
Webuyanycar.com is ideal for people who are busy organising a move overseas because it removes all the hassle from the selling process. It provides a speedy, secure and straightforward way to sell a car and offers competitive prices for any vehicle - of any age, make, model or condition - from £10 to over £100,000.
However, an even better method of disposal is
www.sure-sell.info
, BCA's private seller auctions. Instead of being faced with one offer by one buyer, a seller's car is competitively bid for and will fetch its true market value on the day. Settlement is usually within two days of the sale, and BCA will even arrange to pick up and transport the car from the sellers home to its nearest auction centre.
www.webuyanycar.com
provides a free online valuation and an appointment can then be made to visit one of the 15 webuyanycar.com drop-off depots across the UK to complete the sale. Payment for the car is made by bank transfer directly into the customer's bank account, clearing within three and four working days.
*In the past 12 months, 385,000 people left Britain for good, according to the Office for National Statistics - the highest number since data was first collected in 1991 (The Sunday Times, 2007).
Comments