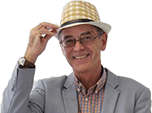 SPOILED FOR CHOICE, SAYS GLASS'S GUIDE

Choosing a new car is getting much harder. According to a report from EurotaxGlass's, from February 2008 UK buyers can select from more than 7,000 different model derivatives* - a 75 per cent increase over the 4,000 available at the beginning of the decade.
These numbers will be swelled further before the end of the year, with manufacturers expected to launch a further 72 new model ranges. Despite this unprecedented rise in choice, registrations of new cars are widely expected to fall during 2008 - down by around 100,000 to 2.3 million units.
The greatest influx of new models will occur in the volume-brand upper-medium sector, thanks to the arrival of the all-new Citroën C5, Honda Accord, Vauxhall Insignia and Volkswagen Passat CC - all following hot on the heels of the Ford Mondeo, Renault Laguna, and Mazda6 that have debuted in the UK over recent months.
"This segment has experienced the biggest decline in new sales over the last 10 years, with market share falling from 19 per cent to under 10 per cent. This injection of new products should arrest that decline, for the time being at least," suggests Adrian Rushmore, Managing
Editor at EurotaxGlass's.
Once again there will be a marked rise in the number of new sports utility vehicles (SUVs) on offer. "The selection of model ranges in this sector has already grown massively, from 80 in 1998 to nearly 300 last year, and now accounts for almost 4 per cent of all new car registrations," reports Rushmore. "As market demand for SUVs approaches saturation, new products like the Ford Kuga, Renault Koleos, Audi Q5 and Volvo XC60 will have to rely on conquest sales from direct competitors to make any significant progress."
An area of continued, albeit limited, growth during 2008 will be the MPV sector, explains Rushmore. "There has been an explosion of interest in MPVs over the last 10 years, with the number of model derivatives increasing from 207 in 1998 to 910 in 2007. Taking compact MPV sales alone, the share has grown from just under 2 per cent to 8 per cent over this period.
"The main interest in the MPV sector will come from the Chrysler Grand Voyager, Dodge Journey, and the facelifted Mercedes B-Class. In their effort to secure sales, these manufacturers will be helped by the absence of any other high profile MPV product launches from the major manufacturers."
Summing up, Rushmore says, "The problem for customers is that they are overwhelmed by choice, making it increasingly difficult for them to make informed decisions. Manufacturers face problems too, as they must communicate to customers about a much wider range of new models - some of them occupying new niche segments unfamiliar to buyers - when their rivals are trying to do the same thing. Naturally, those that shout the loudest get their voices heard, and the rest run the risk of being drowned out, leaving their latest offerings to remain anonymous both in the new and used markets."
www.glass.co.uk
Comments