Sales of Zafira MPV 'booming'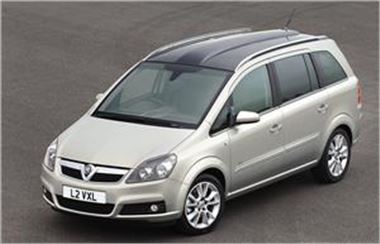 Vauxhall is to toast the "booming" sales of its Zafira MPV vehicle with a few new added extras.
The automobile manufacturer comments that the model picked up 27.7 per cent of the compact monocab sector over the course of 2007 with 47,813 vehicles being sold.
Now, to coincide with the release of 2008 number plates this March, the firm is to reinvent the look of the car with upgraded equipment and a new trim level.
Vauxhall believes that the tweaks will give motorists an updated vehicle, but not soften demand.
"With some styling changes, a new trim level and equipment upgrades, the class-leading Vauxhall Zafira looks set to further increase its popularity in the UK market,
Meanwhile, Vauxhall is to open its heritage centre to the public on April 20th, it has been reported.
Crash.net states that the firm will be showing off more than 50 classic vehicles from its lineage.
Comments