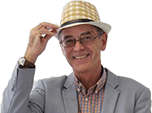 Peugeot Updates its Website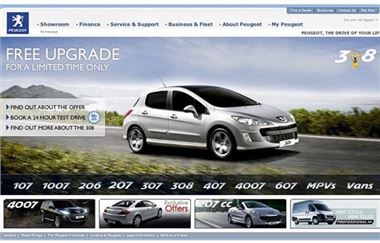 A new look
www.peugeot.co.uk
, currently accessed by approximately 500,000 visitors each month is now live, and benefits from being a sharper, cleaner appearance; clear, accessible product and company information; and brand new web services, including RSS feeds.
Peugeot has updated a number of services on its site including the popular car configurator facility. Now integrated into the model showroom area, users can compare three Peugeot model versions at the same time.
The new look site also includes a dynamic 'range comparison' section where
customers can identify vehicles based on specific criteria including: fuel economy, top speed, performance and CO2 emissions. This helps to present the differences between each Peugeot model and enables them to make model choices based on their specific motoring preferences or requirements.
Business customers also benefit from an improved 'Fleet' area on the site, which features pages on the Fleet Managers Guide, Tax, CO2 and the Environment, providing Peugeot Business and Fleet customers with easy access to clear, detailed and relevant presented information.
"The new and updated Peugeot.co.uk website follows extensive research which identified the key areas of improvement for online customers," said Oli Griffin, Manager, New Media at Peugeot UK.
"Peugeot is now more able to effectively showcase its extensive range of vehicles online, focussing on the elements key to a customer's car buying experience. For example, in today's environment CO2 emissions are a growing factor influencing the purchase decisions. By logging on to www.peugeot.co.uk potential customers can now identify the exact Peugeot to match their requirements, including its class-leading diesel range."
The website was created on a bespoke Content Management System (CMS) built by Cap Gemini in France. To view, co to
www.peugeot.co.uk
Comments