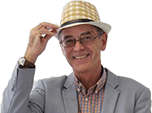 Brits Remember First Car Better Than First Love

We remember our first car more passionately than our first love according to research* released by the British International Motor Show. The UK's biggest motor show found that getting our first set of wheels ranks above our 18th birthday, first boyfriend or girlfriend and even above our first kiss, as the best memory from our teenage years.
The bonds go so deep we remember them like old friends, with over half (61%) referring to their first car as female and a quarter (25%) giving them names. Many Brits (59%) saw passing their driving tests as a life-changing event and one in eight (12%) even felt more attractive to the opposite sex once they had passed.
The adventures we had in our first cars may hold the key to why they are so special. The research found two thirds (62%)hit the road and went travelling abroad with friends, half (51%) used their first car to move out of home for the first time and a third (37%) had sex on the back seat. Being able to give friends a lift was also cited by half (46%) as the most exciting aspect of having a first car.
Kirsty Perkinson, marketing director at imie, the Show's organiser, said, "People develop powerful bonds with their cars, especially their first. First cars represent an explosion of independence and a gateway to untold adventures, which is why they are so special."
Other findings include:
* Brits display a surprisingly patriotic choice in first car colours, with blue as the top choice (25%), followed by red (20%) then white (14%)
* Contrary to the popular stereotype it's not people from Essex who are most likely to have sex in their cars (35%), but the Welsh (46%)
* Half (43%) remember their first car's registration number
* Most first cars were between 6 and 10 years old
* Three quarters (62%) said that their first car had to be scrapped
* One in five still owns their first car
* Over half (58%) passed their test first time; a quarter had to have another go and over one in ten took over three times to pass their test.
* Half (47%) passed their driving test at 17 years, 35% passed between 18 and 20 years whilst only 2% passed their test in their thirties
* The top first car is a Ford Fiesta, followed by a Ford Escort, MINI and a Nissan Micra
Celebrity first cars include:
* Bill Bailey: Citroen 2CV
* Dame Helen Mirren: MG Midget
* David Beckham: Ford Escort
* Denise Van Outen: Austin Metro
* Fay Ripley: Mini
* Honest John: BMW Isetta bubblecar
* James May: Vauxhall Cavalier MkI
* Jamie Oliver: Ford Fiesta 950
* Jennifer Saunders: 1978 Alfa Romeo Spider
* Joanna Lumley: 1948 Rolls Royce Silver Wraith
* Jodie Kidd: VW Polo
* Lewis Hamilton: Mini Cooper
* Martin Clunes: Hillman Minx
* Michael Schumacher: Fiat Cinquecento
* Richard Hammond: 1976 Toyota Corolla Liftback 1600
* Ronnie O'Sullivan: BMW 318i
* Sir Ranulph Fiennes: Peugeot 203
* Tim Henman: Peugeot 306
* Vinnie Jones: Mini Traveller
*Survey was conducted by Survey Monkey for imie, organisers the British International Motor Show. Survey Monkey surveyed 2,011 adults.
About the British International Motor Show 2008
The British International Motor Show will be open to the public from 23 July until 3 August 2008 at ExCeL London. Adult tickets start at just £10, children's tickets from £6. Family tickets cost from £25, while group tickets start at £8. For more information about the Show or to book tickets visit
www.britishmotorshow.co.uk
or call 0871 230 5588.
The Show is organised by International Motor Industry Events (imie) under licence from the Society of Motor Manufacturers and Traders (SMMT).
Comments